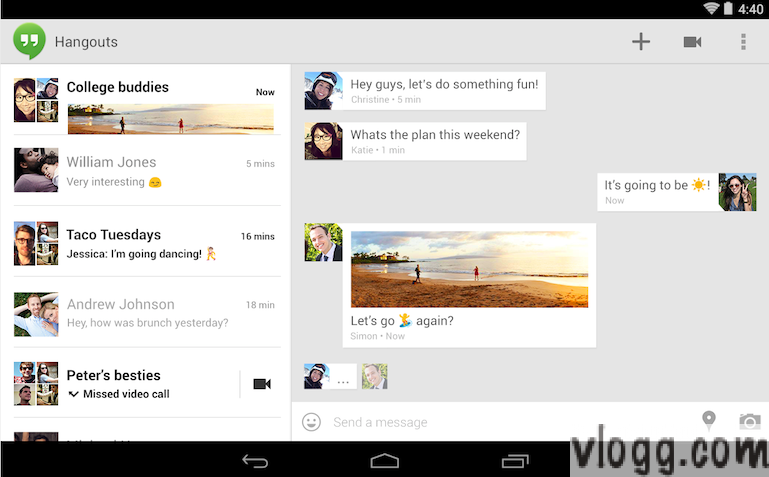 Hangouts Android App v2.0 With SMS MMS & Animated GIF's Released
Hangouts Android App v2.0 With SMS MMS & Animated GIF's Released
---
Google+ Mobile Team has released Hangouts v2.0 on Playstore with SMS, MMS, Animated GIF's, Location and Mood Status Features.
Addition of sending and receiving SMS/MMS makes hangout app the default and No.1 choice for all your smartphone communication needs. Now you can also send animated gif's, share your current location, device info, in call or mood status during the conversation.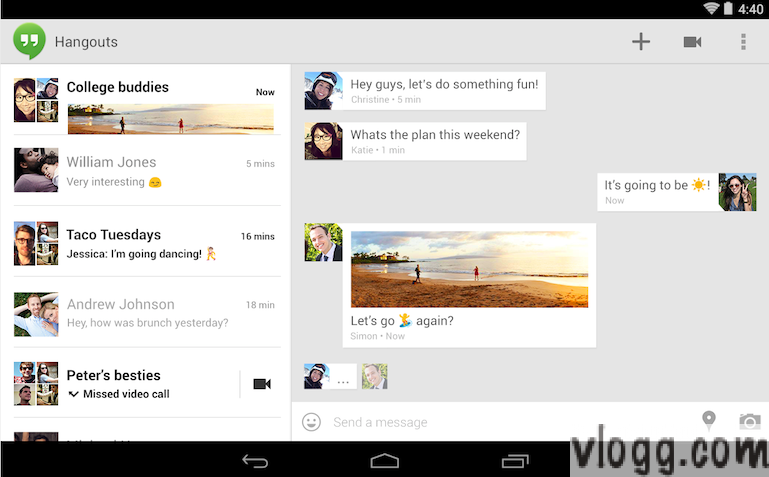 Install or Upgrade from Google Play Store.
Hangouts App v2.0 Changelog (playstore)
SMS & MMS (Android 4.0+): Send/receive text messages with Hangouts! You can import your existing messages, quickly switch between SMS and Hangouts, and start group MMS conversations
Animated GIFs: send animated GIFs, cute kittens and all
Location: share a location in your conversations
Device, in-call, mood status: share what device you're on, whether you're on a call, or your current mood
Check it out and share your thoughts through comments below.