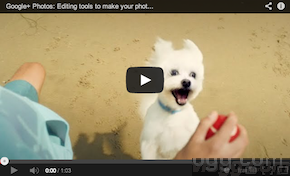 Google+ Adds Snapseed Photo Editing Tools to Your Photos (Video)
Google+ Adds Snapseed Photo Editing Tools to Your Photos (Video)
---
Few days back you might have noticed the Edit link (while viewing a photo) on Google+ disappeared and later magically reappeared.
Seems like Google+ team was working on adding the Snapseed photo editing tools which may have accidentally removed the photo editing functionality.
The good news is, now we have the powerful Snapseed editing features integrated into Google+ photos. This short promo video highlights most of the new photo editing features.
You may want to try out the new Google+ photo editing features for yourself and share your experience through comments below.