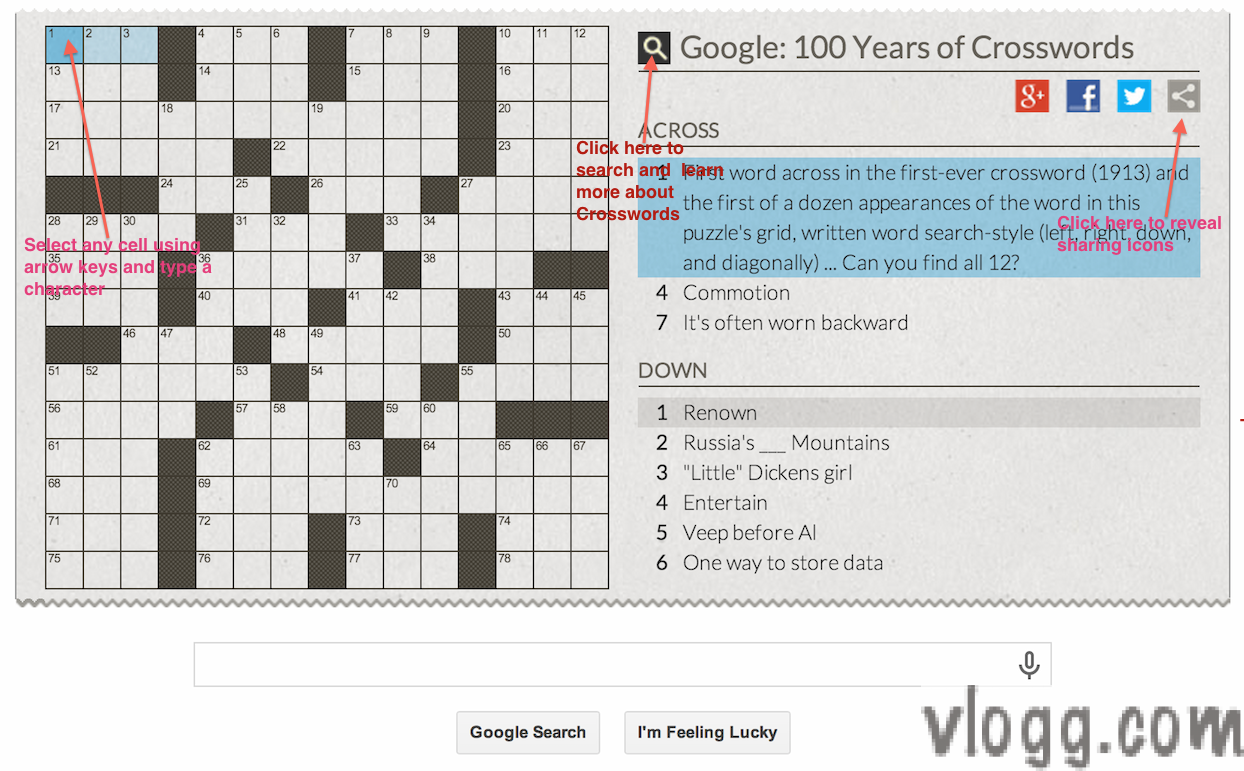 Crossword Puzzle Game Google Doodle Today Honoring 100th Year Anniversary
Crossword Puzzle Game Google Doodle Today Honoring 100th Year Anniversary
---
If you visit Google.com homepage in the U.S today, You'll be greeted with a fully playable Crossword Puzzle Game as Google Doodle honoring the 100th Year Anniversary of the game.
According to Wikipedia
On December 21, 1913, Arthur Wynne, a journalist from Liverpool, England, published a "word-cross" puzzle in the New York World that embodied most of the features of the genre as we know it. This puzzle is frequently cited as the first crossword puzzle, and Wynne as the inventor. Later, the name of the puzzle was changed to "crossword".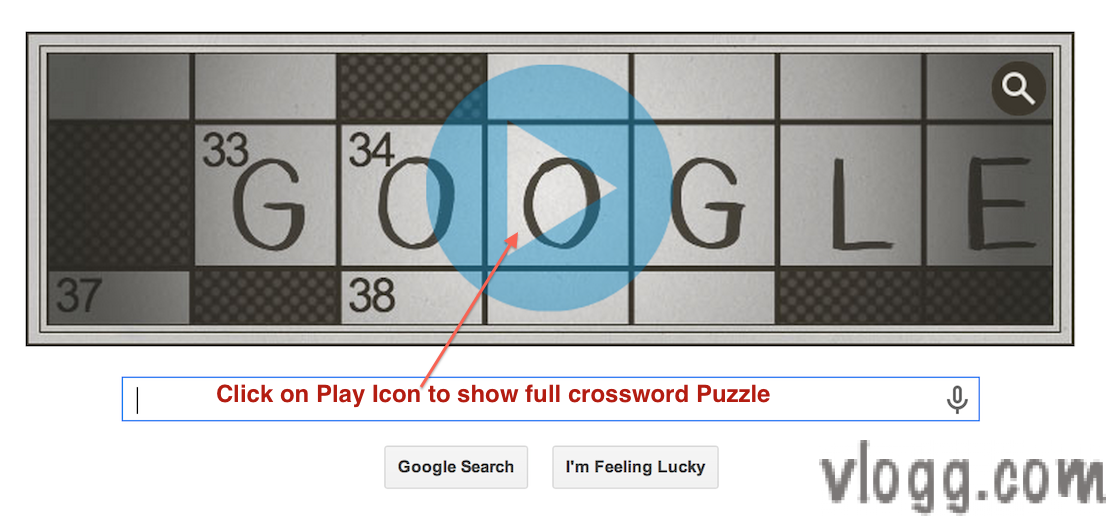 Today is December 21st 2013, exactly 100 years since the initial publishing of the crossword puzzle. So Google is honoring the same with a doodle of its own.
Click on the Play icon as highlighted above and doodle turns into a fully functional crossword puzzle game. Look for the clues on the right, select any square and type a character to fill in that square. Use your arrow keys to move around the puzzle.
Once done share your results with your friends or family with Google+ using hashtag #GoogleCrossword, Facebook or Twitter. Look for the share icon as highlighted on the right.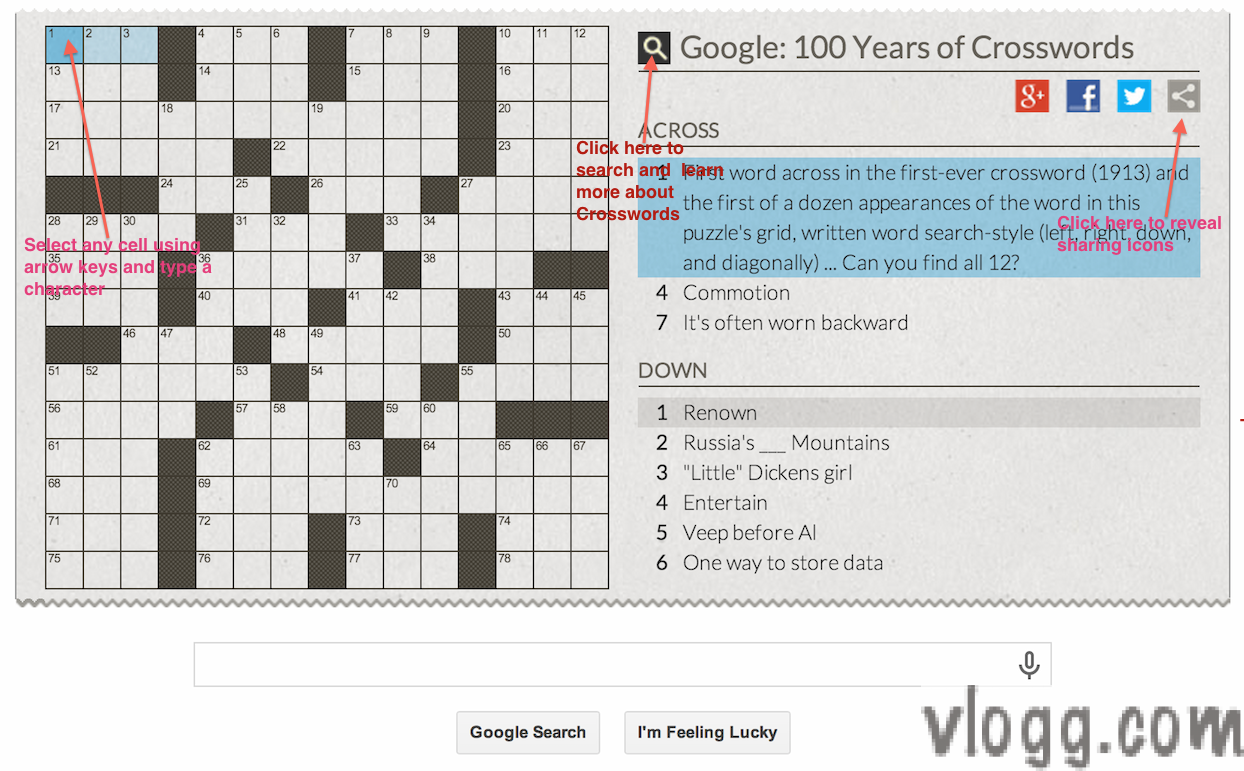 If you don't find the doodle on the homepage, you can always find it here.
Play the Crossword game, Share and have fun through hashtag #GoogleCrossword. Enjoy!