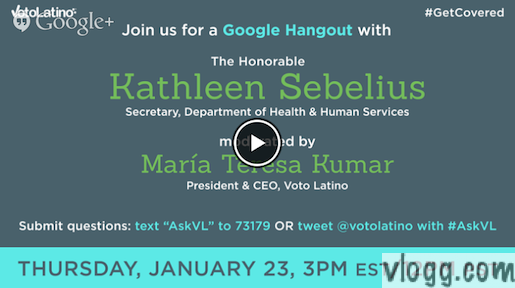 Voto Latino Google+ Hangout With Katheleen Sebelius Tomorrow
Voto Latino Google+ Hangout With Katheleen Sebelius Tomorrow
---
Voto Latino is hosting a Google+ Hangout tomorrow with the honorable Health and Human Services Secretary Katheleen Sebelius tomorrow.
Voto Latino is a dynamic and growing non-partisan organization whose civic engagement campaigns have reached an estimated 55 million Latino households nationwide. Their mission is to engage new generation of americans in civic responsibility.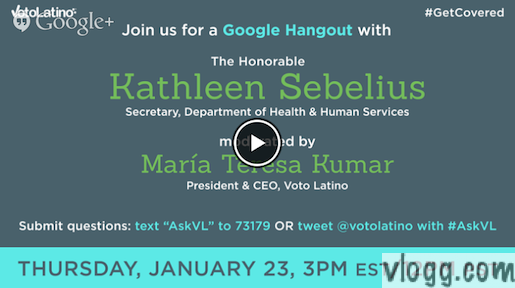 Tomorrow i.e January 23rd 2014 between 12:00 pm – 12:30 pm PST The Honorable Kathleen Sebelius, Secretary of Health and Human Services is joining this Google+ Hangout to discuss how the new healthcare law affects latinos.
Secretary will also answer your questions directly during the hangout, so submit them with hashtag #AskVL on Google+ or Twitter by tweeting @votolatino. You can also TEXT AskVL to 73179.
You may RSVP and watch this event on Google+.
If you are interested in this topic stop by and checkout tomorrow.