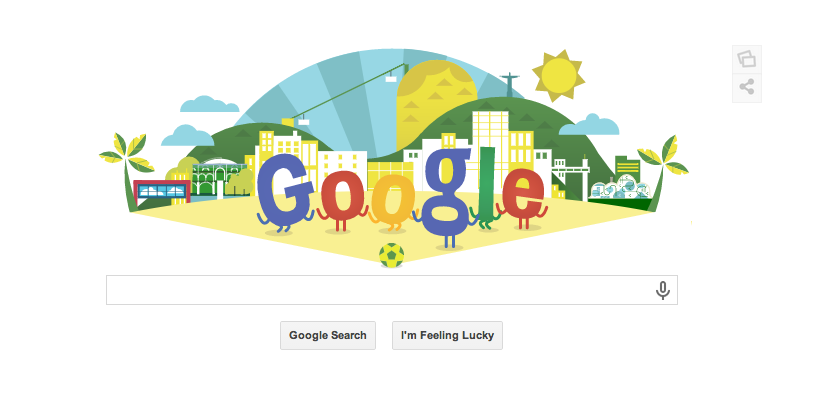 Google Doodle Today Honors Soccer World Cup 2014 in Brazil
Google Doodle Today Honors Soccer World Cup 2014 in Brazil
---
Google Doodle today in the U.S honors 2014 Soccer World Cup about to start tomorrow in Brazil.
Google Doodle World Cup 2014 Video
Try for yourself by visiting google.com homepage or for those not seeing the doodle checkout the above video or try this doodle archive page.
[quote text_size="medium"]
Search for World Cup 2014 shows schedules, team position and scores.
[/quote]
Clicking on the world cup doodle will search for World Cup 2014 on the search engine. The cool thing is, this search (World Cup 2014) will bring information about upcoming matches, teams, groups and score cards of completed matches.
Check it out and share your thoughts below.