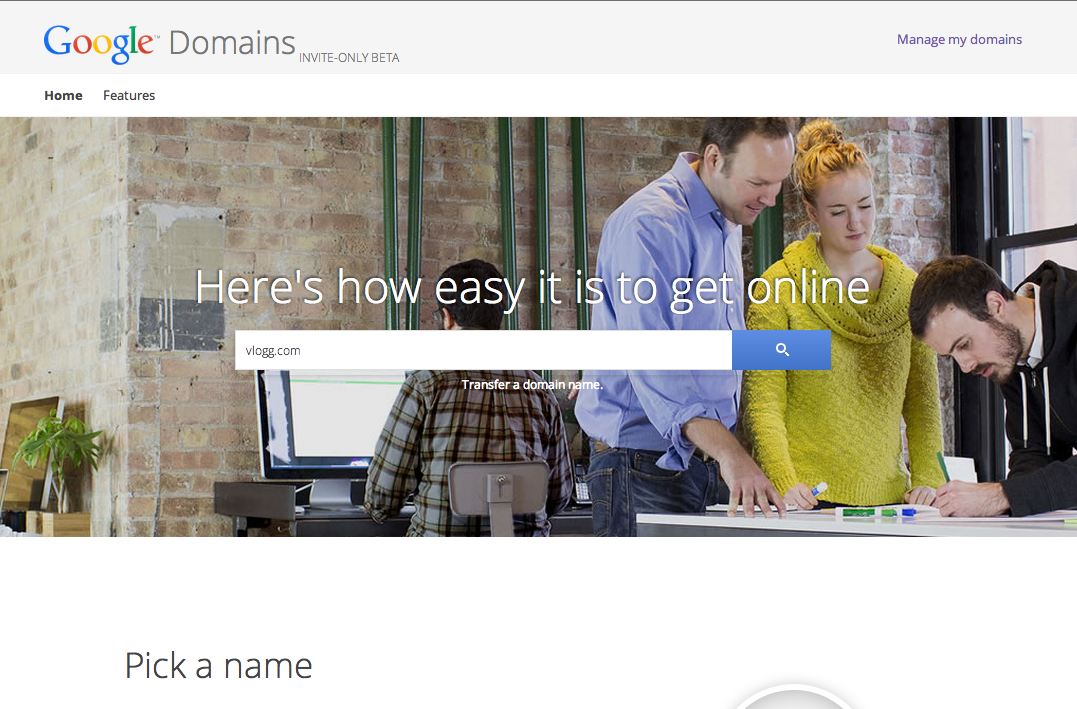 Google Launching Its Own Domain Registration Service
Google Launching Its Own Domain Registration Service
---
Google is soon launching its own Domain Registration Service called Google Domains which allows to register new or transfer your existing domain names.
The domain name industry is going through a major shakeup recently with the introduction new TLD's (Top Level Domains) for eg. .photography, .guru, etc., and Google was well ahead of the curve by investing approximately $18 million by submitting request for over 101 TLD's to ICANN (Domain Authority). Now with the announcement of Google Domains it is all coming together.
So far Google was relying on many 3rd party domain services for their Google Apps, AppEngine, etc. But integration with 3rd party is not seamless. It was always painful and troublesome to launch your custom domains for Apps or App Engine applications. With native support for domain registration or transfer it is going to be a breeze (At-least i hope).
Google Domains Features
I really like the following three cool features that Google Domains will provide right out of the gate (without any extra charges)
Free Private Registration: This is cool and very useful feature. Other domain services charge almost equivalent to the cost of the registration itself (i.e $9.99/yr just for hiding your personal details in the WHOIS listing)
Create up to 100 Email aliases with your domain
Fast, reliable and secure Google infrastructure. You get up to 10 million DNS resolutions/year for each domain
The cost of domain registration is not announced yet, however screenshot on the domain features page shows as $12/year. Given the free private registration, tools and other nice features this looks like a great deal.
Google Domains is not released to the public yet (still shows as Invite only private beta). You may request for a Google Domains invite by submitting the request form here.
What do you think about Google Domains? Are you planning to register or transfer your domain from other registrars once this is launched? Please share your thoughts through comments below.