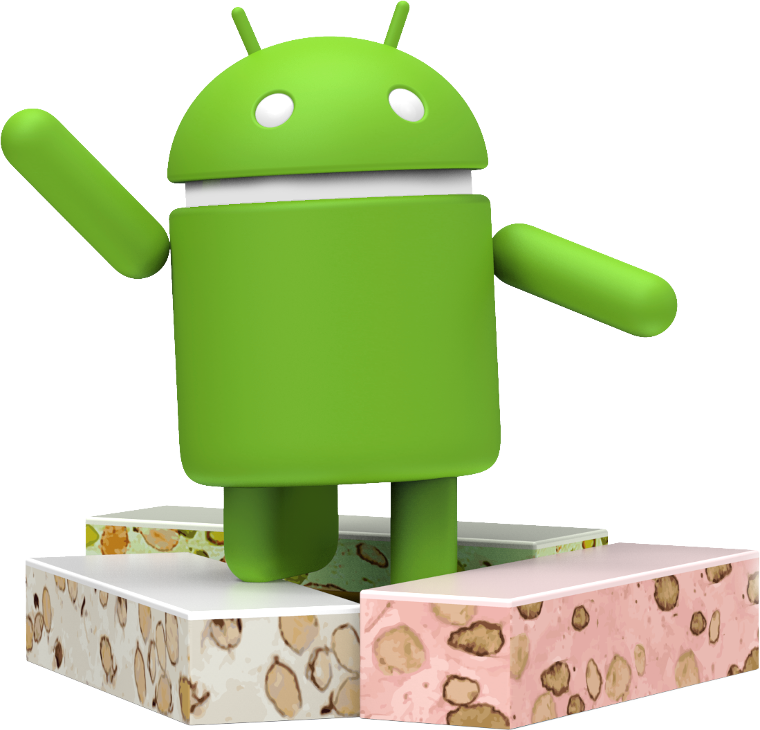 How to Upgrade Nexus 6P to Android N 7.0 Nougat?
How to Upgrade Nexus 6P to Android N 7.0 Nougat?
---
Like rumored and eagerly awaited Android 7.0 N code named Android Nougat was released today 22nd August 2016. Google is rolling out updates to Nexus based phones and tablets as we speak.
Based on millions of Android phones & tablets out there it might take a while before your phone or tablet gets an upgrade notification so that you can upgrade and enjoy the new release.
Curious to find if there is any faster way to get Android 7.0 N Nougat release on your Android phone? Luckily there is a way by using the Android Beta program. Enroll your device for the beta release and since the Android N 7.0 is today officially released, you'll be able to upgrade to the latest release without any further wait. Don't worry you will be able to un-enroll right after the update but still enjoy the latest version of Android 7.0.
How you Upgrade to Android 7.0 N Nougat Release?
Signup for Android Beta Program
Login with your Google Account that is linked to your Android phone
Once logged in you'll find your phone or tablet device listed under "Your eligible devices"
Click on "Enroll Device" to Enroll your phone (refer image below)
Within minutes you'll get Android N 7.0 Upgrade notification on your device
Tap to Download and Install
Once Install complete, visit the same Android Beta Program page and click on "UNENROLL DEVICE" button (So that it won't install any pre-release software in the future, ignore this step if you like to receive pre-release updates)
You're done, Enjoy Android N 7.0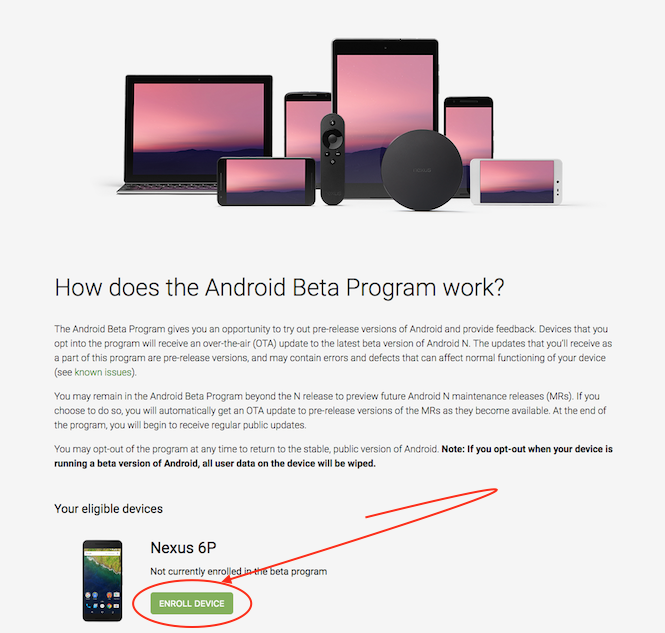 How to verify if it is Android N 7.0 Nougat Release Software?
Once installed using above method, Goto Settings :: About and scroll down to see the following section under Build Number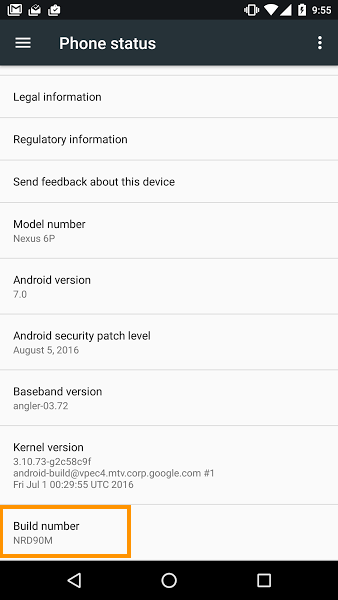 If you're using Nexus 6p, Look for NRD90M where N = Android Nougat N 7.0, R=Release Version, D90M=Date and Build Code (For Pre-Release Version instead of R it'll be P for e.g NPxnnx )
Google is rolling out Android N updates to its own Nexus brand phones and devices [so if you're using one of the Nexus devices you're in luck]. Unfortunately if you're using any other brand devices you may have to wait long until your phone manufacturer rolls out their own updates. Google has no control on other manufacturers phone since the respective phone manufacturers manage and release a customized version of Android. The above mentioned steps will only work for Nexus devices.
Enjoy!