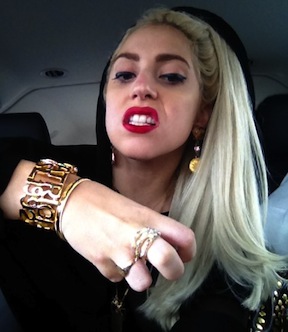 Pop Singer Lady Gaga the Latest Celebrity to Join Google+!
Pop Singer Lady Gaga the Latest Celebrity to Join Google+!
---
Popular pop singer Lady Gaga (real name Stefani Joanne) joined Google+ yesterday. She is the latest in the celebrities to join google+.
Lady Gaga on Google+
Tagline: Mother Mons†er. Official Google+ Profile for Lady Gaga.
She is one of a kind in the music industry with so many achievements under her belt : 4 Guinness world records, 5 Grammy awards and 13 MTV video music awards to name a few.
Lady Gaga's profile on G+ is available here
Besides music industry, she is very popular and active in the social media world. As of this writing, she is one of the most followed on Twitter with 18 million+ followers and her Facebook profile has over 45 million+ likes (a remarkable achievement).
She even politely tweeted yesterday (about here followers in her own words)
Can't believe I have 18,000,000 TwitterMonsters, really rad, was just a few years ago I had barely any.
As of this writing she has 9157 followers on Google+ (which almost doubled in 2 hours we watched from 5000+). This number is nothing compared to two of the most popular celebrities on Google+ Britney Spears and Snoop Dogg (both have crossed 1 million+ followers recently).
But, given Lady Gaga's track record on Facebook and Twitter, it's exciting to watch how she will do in Google+.
Anyway this is great news for her fans as well as Google+ which is attracting more and more celebrities.
We take this opportunity to welcome her to Google+ and wish her success.