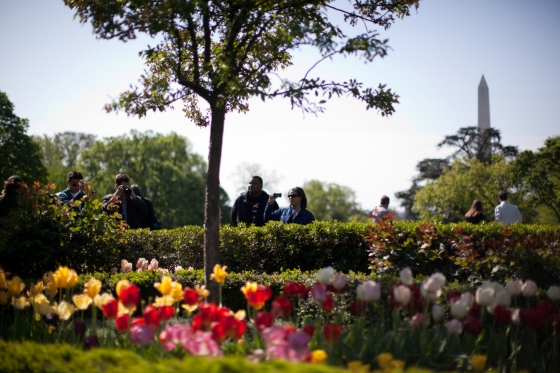 White House Is Hosting a Google+ Photowalk at White House Garden on April 21st 2012
White House Is Hosting a Google+ Photowalk at White House Garden on April 21st 2012
---
White house is hosting it's first ever Google+ photowalk titled Spring White House Garden Tour. Are you interested in joining? It's very simple, please read the steps outlined below.

White House Google+ photowalk
When?
on Saturday morning April 21st at Whitehouse garden
What you'll be doing?
You'll be touring and photographing Jacqueline kennedy garden, rose garden, south lawn and the white house kitchen garden
How to join?
Share a favorite nature or garden photograph taken by you on Google+ with hashtag #WHPhotowalk
Briefly tell why you want to join white house photo walk
Add and follow White House on Google+
You may read more details here
It is a limited capacity event and tickets will be distributed in a first come first served basis. When you are selected you'll receive message via Google+ on or before April 18th 2012 @ 5pm ET. So rush your entries to participate in this great event. Good luck!