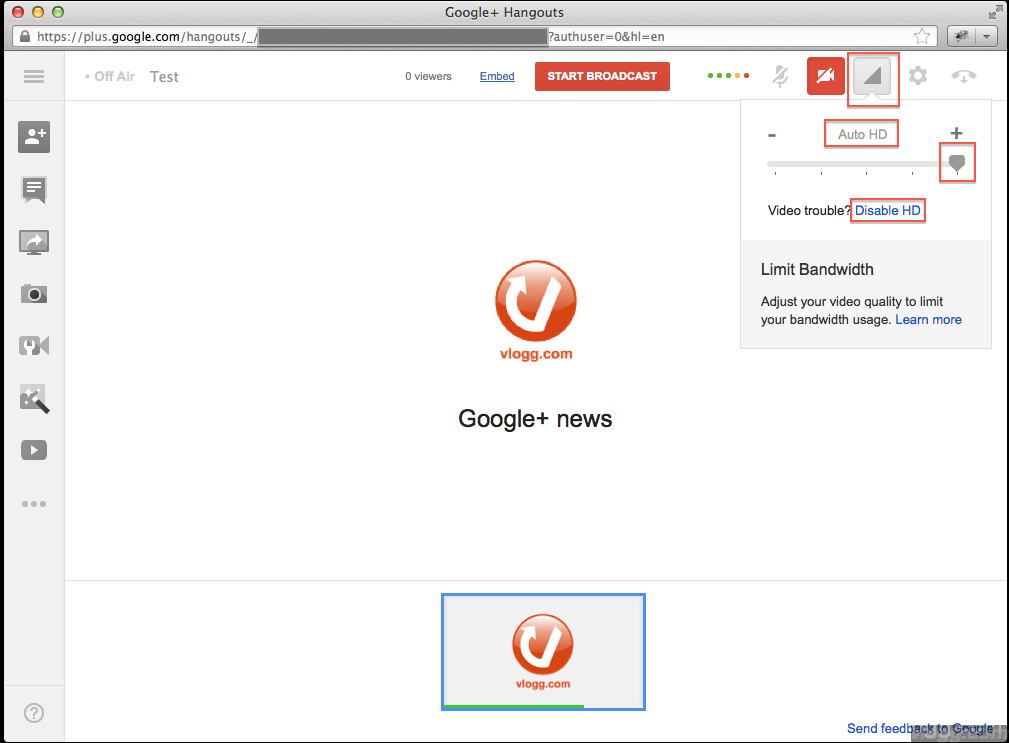 Google+ Hangouts on Air in HD Released: Now Broadcast in High Definition Quality
Google+ Hangouts on Air in HD Released: Now Broadcast in High Definition Quality
---
Google+ today rolled out an important update to its popular Hangouts on Air product that allows to broadcast face to face communication in HD (High Definition).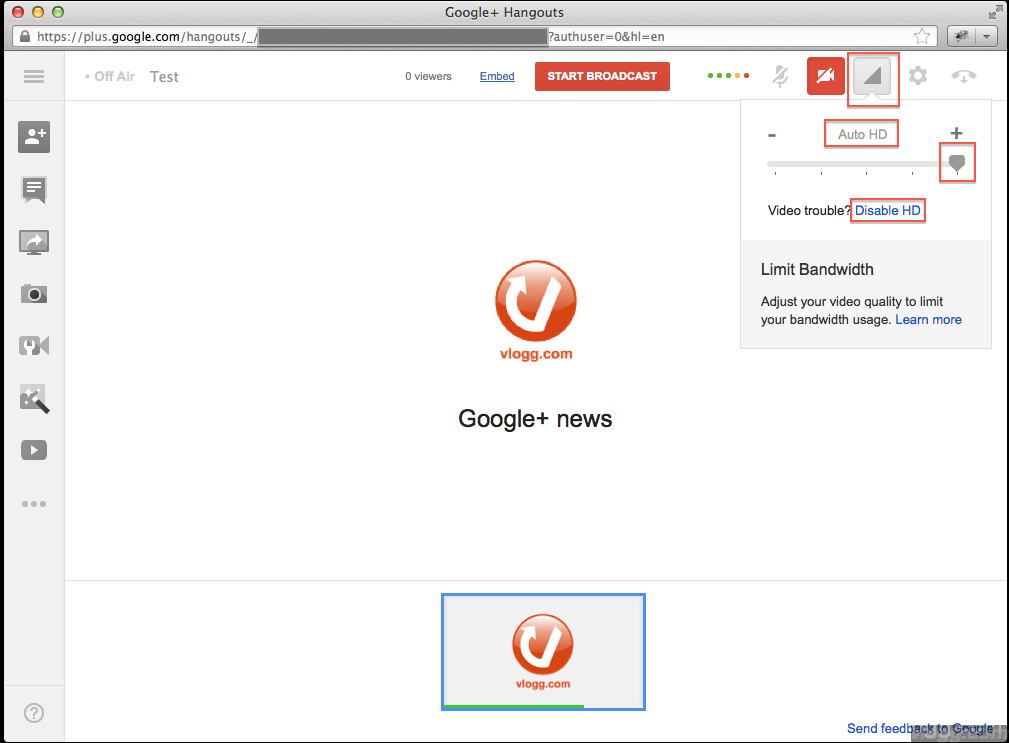 This HD broadcasting feature for Hangouts on Air (HOA) is now enabled and available to everyone.
Points to ponder
This feature is only available for Hangouts on Air
An HD capable webcam is required to take advantage of this feature
Make sure you have sufficient network bandwidth to use this feature
HD feature is automatically enabled based on your network speed and HD capable Webcam (we tested this)
You can adjust or lower hangout broadcast quality using the slider on the top or even disable HD altogether (refer image above)
HD for regular hangouts on desktop is coming soon in few weeks
Now enjoy your face to face hangout chat in the highest HD quality possible. Try this feature and please share your thoughts.