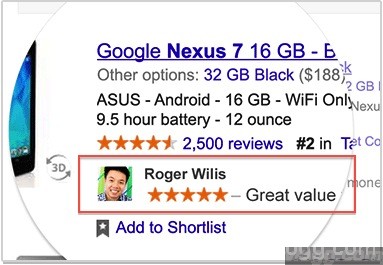 How to Opt-Out of Google+ Shared Endorsements or Ads?
How to Opt-Out of Google+ Shared Endorsements or Ads?
---
Google(+) just rolled out this new feature called Shared Endorsements that shows your picture and recommendations below Google Ad's.

Are you freaking out or have questions about this feature. Then please read on, you'll be either convinced of not to worry about it or learn how easy it is to disable and opt-out of this feature.
What is Shared Endorsements?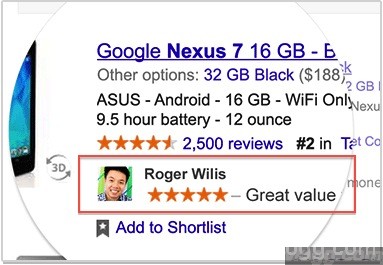 The idea is simple. Let's say for example you write a review about a restaurant and your friend searches for a place to eat. Your favorite restaurant ad might show up and they'll be seeing your profile picture right below with star ratings and your review about that restaurant (refer image above).
In other words they'll see your restaurant review as a recommendation with your picture right below the Ad. Google calls this recommendation as Shared Endorsements.
How to Disable Shared Endorsements?
Not convinced and still freaking out? Don't worry, they have provided a one click option to opt-out or disable this feature altogether.
1. Go to this page (https://plus.google.com/settings/endorsements?hl=en) available under Google+ settings
2. Scroll to the bottom of the page and Uncheck the checkbox setting that reads Based upon my activity, Google may show my name and profile photo in shared endorsements that appear in ads
3. Click on the Save button, That's it. You're done. (Google won't use your picture for shared endorsements anymore)
Since this could be a huge privacy concern for many, Google has taken all precautions in advance. In addition to the above setting, they show a notification bar (refer image below) on top of Google products, sent out terms of service update emails, etc.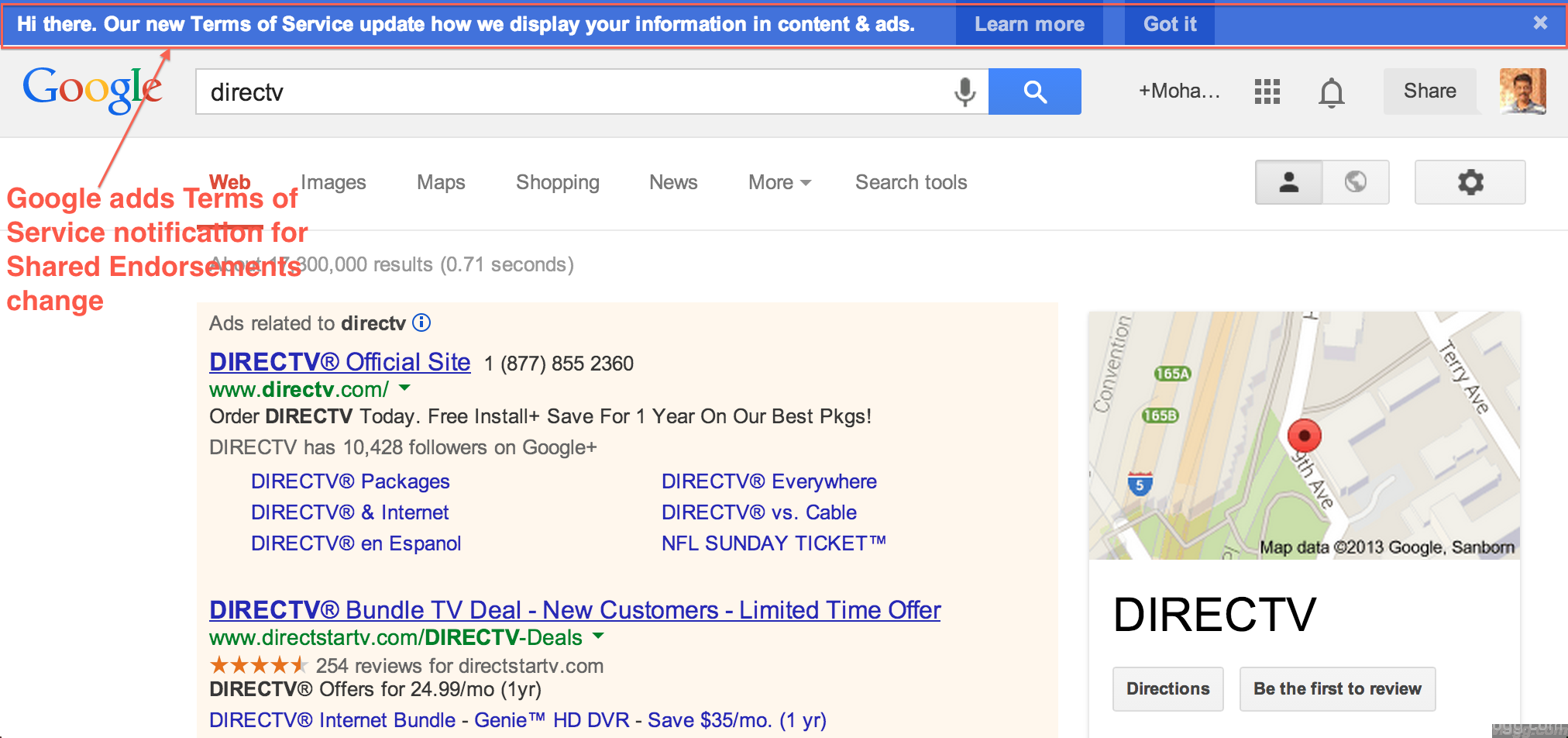 They've also updated the Terms of Service page with more details, so check it out in case you are interested.
Please share your thoughts about this Shared Recommendations feature through Google+ Comments right below.