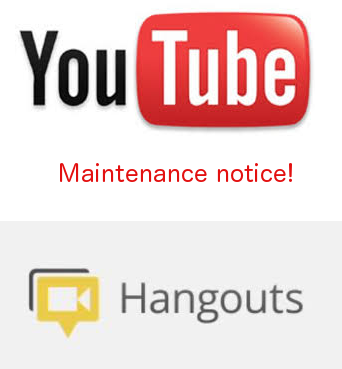 YouTube Live Events Hangouts Emergency Maintenance
YouTube Live Events Hangouts Emergency Maintenance
---
YouTube Live Events and Google Hangouts are undergoing an Emergency Maintenance.
You may experience problems while starting YouTube Live Events or Google+ Hangouts on Air. They are looking into the issue and service to resume by 10.00 AM Pacific Time.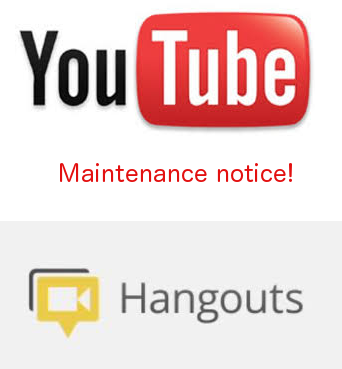 Update from YouTube team
Some YouTube Live events and Google Hangouts are not able to be  started at this time.  Already-started live events are not impacted.
Our engineers are working on it right now. We hope to have it resolved by 10am PT and we'll keep you informed.
If you are experiencing You Tube Live or Google+ Hangouts issues, you're not alone. Stay Tuned for more updates.
UPDATE: Issue is Resolved and services are back to normal according to YouTube Creators team.