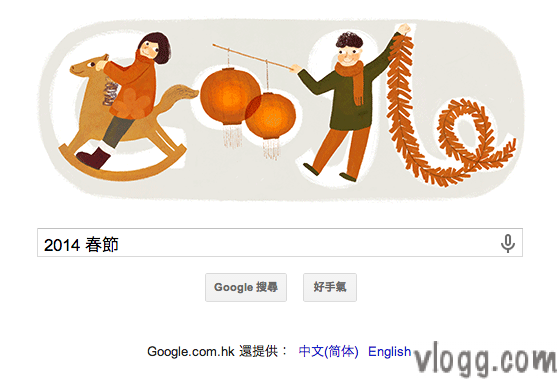 Google Doodle Today in Hong Kong Celebrates Chinese New Year 2014
Google Doodle Today in Hong Kong Celebrates Chinese New Year 2014
---
If you visit Google Homepage in Hong Kong today you'll be greeted with a Google Doodle marking Chinese New Year 2014.
January 31st 2014 (i.e today in Hong Kong) is the official Chinese New Year for the year 2014 and Google honors the day with a doodle of its own.
Google Doodle Chinese New Year 2014
Checkout the Doodle for yourselves at Google Hong Kong page here at https://www.google.com.hk, Enjoy!