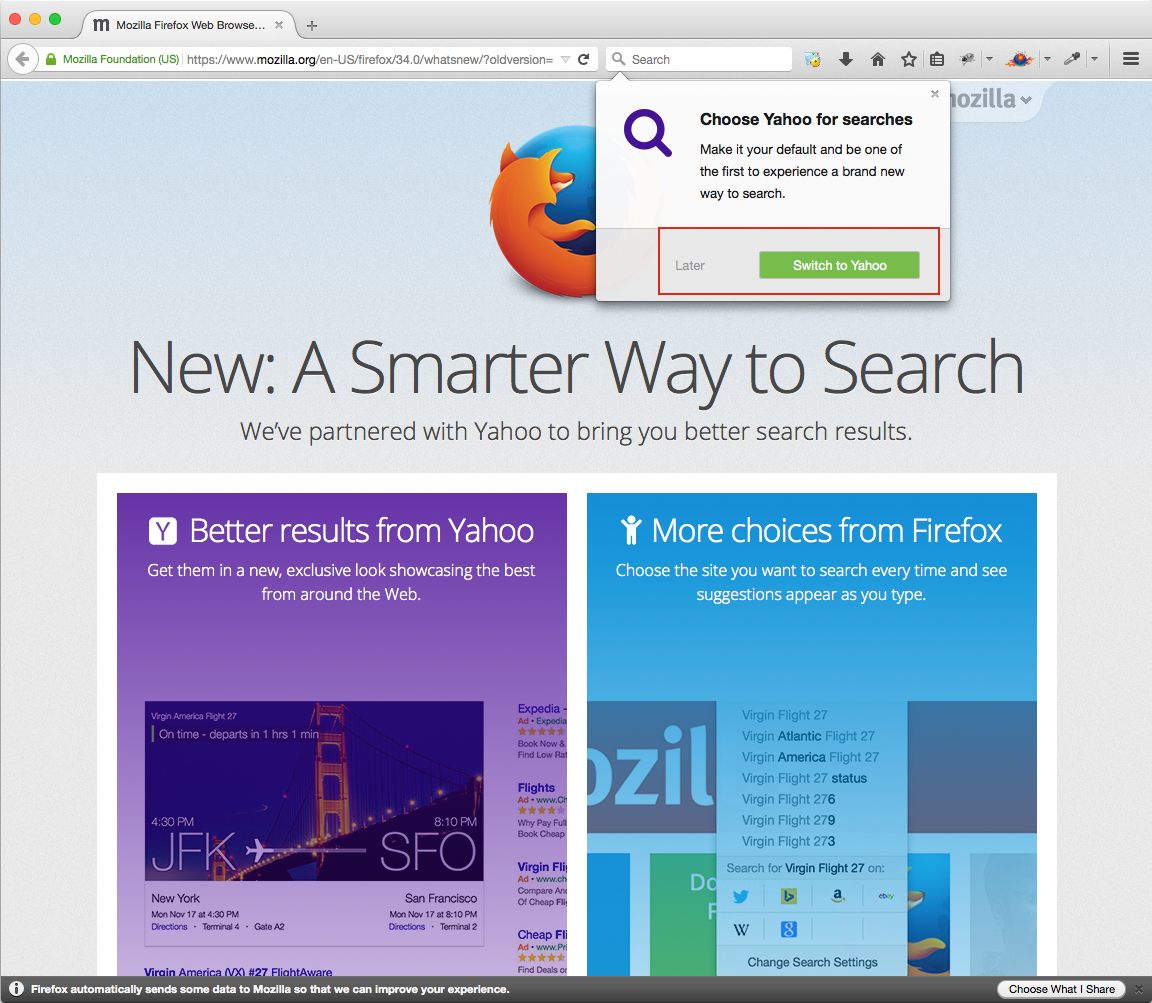 How to Switch to Google Search After Firefox Yahoo Update?
How to Switch to Google Search After Firefox Yahoo Update?
---
Firefox recently announced their search partnership with Yahoo and rolling out Firefox 34.0 with Yahoo Search as their default search engine.
So, if you have updated your Firefox in the last few days (Firefox 34.0 to be exact on Mac OS) you'll be prompted to set Yahoo Search as default (refer image above). You may choose Later and ignore the change (Google will stay as your default search engine).
In case you've already accepted the change and Want to revert to your previous favorite search engine i.e Google? here are the steps…
Steps to change Default Search Engine in Firefox
Click on Open menu Icon on the Firefox browser (the last icon in the top right of the browser)
Click on Preferences
Select the Search Tab
Select Google from search engines drop down (Under Default Search Engine)
Close the Preferences dialog
I personally believe Google is still the leader with the best search results, speed and accuracy out there and not convinced by Firefox's moved to another search provider i.e Yahoo.
What do you think about Firefox's move from Google to Yahoo? Please share your thoughts through comments below.