Beware! Scammers Sending GoDaddy Domain Renewal Invoice Through Paypal
Beware! Scammers Sending GoDaddy Domain Renewal Invoice Through Paypal
---
Are you a domain owner or investor? Then watch carefully your email inbox that is listed as an administrative email contact for your domain.
Domain Owners Beware! A new type of scam is targeting domain owners where online scammers are timing domain renewal period to send you a scammed invoice via Paypal pretending to be from GoDaddy.
Scammers GoDaddy Invoice from Paypal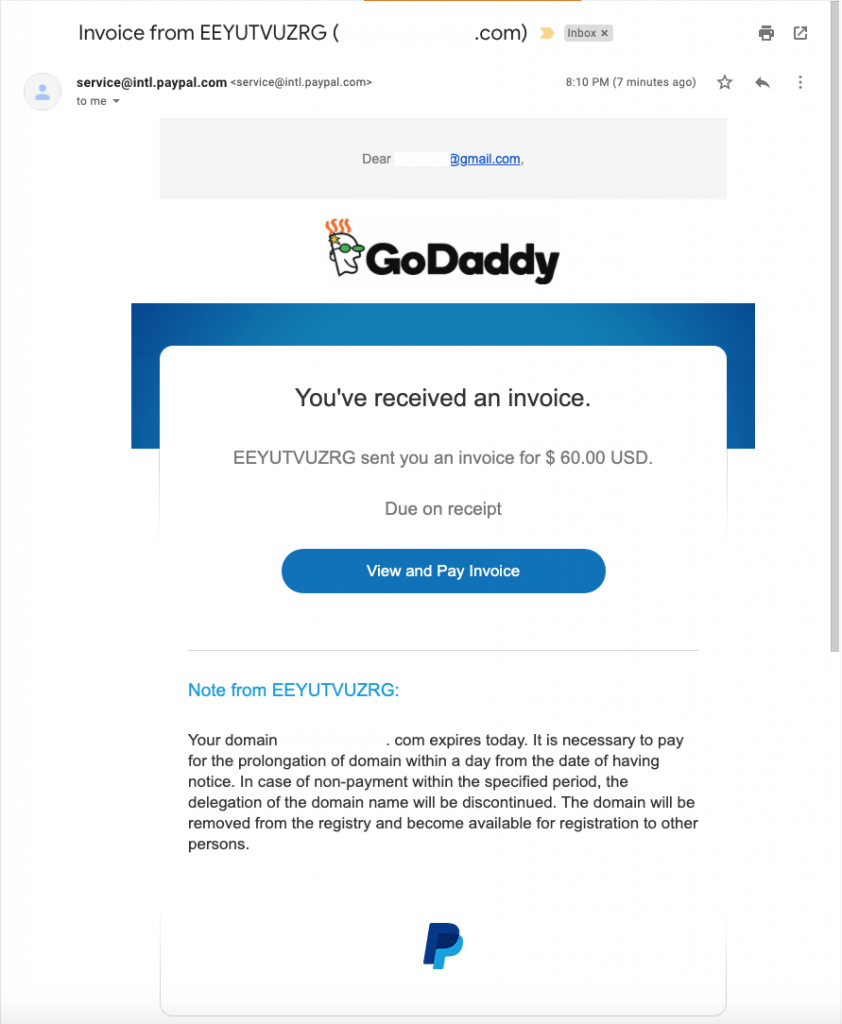 The email with the Paypal invoice almost looks legit except it is from a scammer. This email is not sent by GoDaddy, accepting and sending payment via Paypal won't get your domain renewed. Also, note the price they are try to scam you for a .com domain. It is a well-calculated scam to take advantage of the domain renewal period.
Did you receive one? Share your thoughts via the comments below.