How to Enable VoLTE in Huawei Mate 20 Phone?
How to Enable VoLTE in Huawei Mate 20 Phone?
---
Do you have a Huawei Mate 20 smartphone and you can't find the setting to enable VoLTE (voice over LTE, so that you can enjoy HD voice?) Then read on.
According to the official recommendation from Huawei's technical team, they asked to switch the current network's SIM card with another carrier's sim card and see if you find the setting?
Many of the people who tried the above suggestion found and reported it is not working. We were also skeptical at first. Then later to give it a shot, we tried for ourselves. Here is what we did…
Our phone is on a T-mobile network and uses a T-mobile sim card, while this card is in you won't find any setting related to VoLTE. However, we had another spare sim card (not even active) that we got while traveling in Dubai, slipped into the 2nd sim card slot, voila the VoLTE option shows up immediately for SIM 2.
Screenshot Huawei Mate 20 with VoLTE setting (Available & Enabled)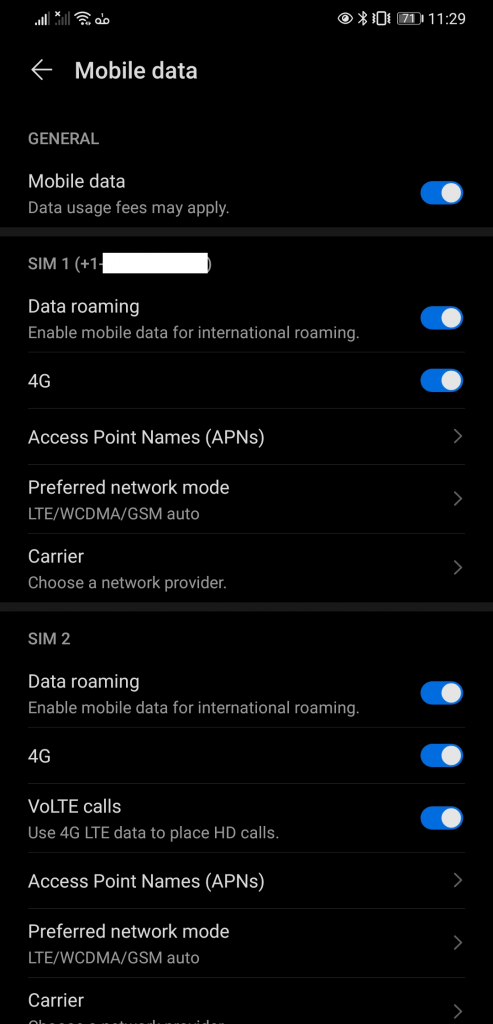 You can find from the above screenshot, setting "VoLTE calls" (Use 4G LTE data to place HD calls) available for SIM 2 which is a sim card from another network.
This at least proves the point that Huawei Mate 20 phone in the US supports VoLTE feature and it is only enabled when the carrier's sim card has parameters configured to support VoLTE.
Try and let us know if you find this useful through comments below.