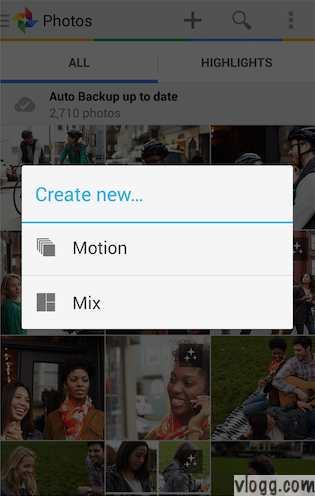 9 New Google+ Features for Android and Web Released
9 New Google+ Features for Android and Web Released
---
Google+ team is actively rolling out new Auto Awesome stories and movies features to Android, Web and iOS (soon) versions of the social platform.
1. Auto Awesome Stories now combine your photos, videos and the places you visit into beautiful travelogues. You can read more at http://goo.gl/JGgzil.
2. Auto Awesome Movies are now available on Android, iOS and the web, so lots more people will receive highlight reels of their photos and videos. Here's one example: http://goo.gl/9ljcdj.
3. You can now create animated GIFs and photobooth-style images on demand. Just tap the new plus button in Photos, and select either Motion or Mix.
4. Really big photo libraries are now supported on Android, so you can access your many thousands of photos quickly and easily.
5. You can now browse your entire photo library, as well as your highlights, by date. Just drag the new scroll bar to move forwards or backwards in time.
6. Profiles now display total content views on both Android and the web. (You can choose to show or hide this number via settings.)
7. A new navigation menu makes it easier to switch between your favorite circles and communities, as well as other places in the app.
8. It's a lot easier to share content from your phone or tablet. To give it a try, just tap the new pencil icon at the bottom right of the stream.
9. The app menu now slides away as you move down the stream, letting posts fill the entire screen.
Look for the new app as it rolls out gradually to Google Play (http://goo.gl/ruuHW), and let us know what you think!
As of this writing the app is still not available on Google Play Store, You'll see an update on your android phone as soon as the update is available for your phone.
Auto Awesome Movie Quick Intro Video
Once again major new features for Google+ have started to roll in clearly stating Google's commitment to Google+ is stronger than ever.
via Source
Enjoy!