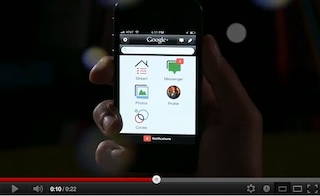 Google+ Iphone Mobile App : Just Shake the Phone and Send Feedback [Video]
Google+ Iphone Mobile App : Just Shake the Phone and Send Feedback [Video]
---
Got a feedback or suggestion about your google+ iphone mobile app? Then google+ mobile team wants to hear about it. They have made it really cool and easy for you on the iphone.
Google+ iphone mobile app
All you have to do is, just launch the google+ app in your iphone and shake the phone. Google+ app will quickly launch the feedback form along with system data. Just type in your feedback or suggestions and hit send, that's it. You can even preview it before sending, cool huh?
Quick video
Sorry android phone doesn't have this feature yet. You have to launch the google+ app followed by pressing the menu button and choosing feedback in the menu (Although it is doable on android not sure why it's not done yet. May be on the cards)