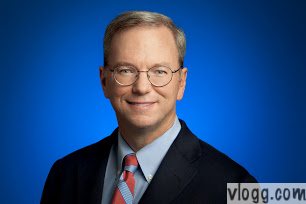 Eric Schmidt's 4 Step Guide for Switching From iPhone to Android
Eric Schmidt's 4 Step Guide for Switching From iPhone to Android
---
Eric Schmidt, Executive Chairman of Google has written a 4 step guide to help with Converting to Android from iPhone.
Here is the reason why he wrote the guide
Many of my iPhone friends are converting to Android. The latest high-end phones from Samsung (Galaxy S4), Motorola (Verizon Droid Ultra) and the Nexus 5 (for AT&T, Sprint, T-Mobile) have better screens, are faster, and have a much more intuitive interface. They are a great Christmas present to an iPhone user!
He wrote this through a Google+ post and we have embedded it below for you all to enjoy. [This post was written just few hours ago and it has already gone viral with 1408 +1's, 260 comments and still counting]
It is really interesting that a Executive Chairman of a multi-billion dollar company took time to write this easy to follow, 4 step guide to help people switching from iphone to android.
This really shows his dedication, passion and commitment to Android. Hats off to you chairman.