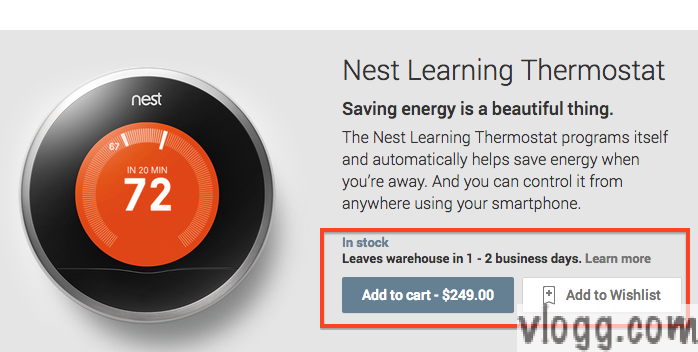 Nest Learning Thermostat Appears for Sale on Google Play Store
Nest Learning Thermostat Appears for Sale on Google Play Store
---
Nest Learning Thermostat is a smart thermostat that programs itself (using machine learning) and automatically saves energy now appears for sale on Google Play Store.
If we could remember, Google in January (2014 i.e this year) bought a company called Nest for $3.2 billion dollars and was rumored to enter smart home market. It was also rumored that Nest devices could soon be sold through Google Play Store prior to other changes.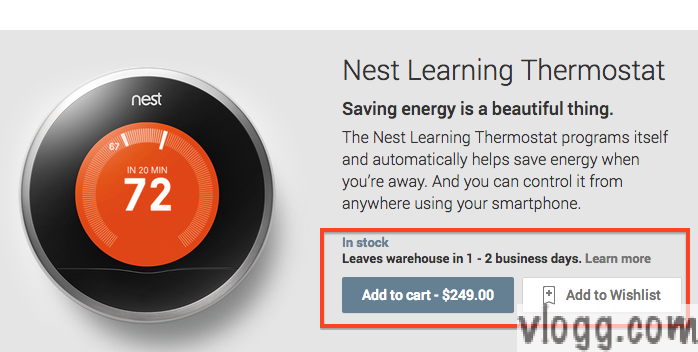 One of the rumor has come true now with the sale of Nest Learning Thermostat. This smart device is now available in stock and for sale on play store for $249.00 and ships in 1 or 2 business days.
This device is really smart, learns and programs itself and can be controlled through your iPhone or android smartphones.
No details yet on What is Google planning to do with this acquisition of Nest or its technology but selling of this Learning Thermostat on Play Store is a good start. Soon we hope to see more smart and affordable devices powered with this technology on Play Store.
There is no doubt about the capability or the coolness of this device. But unfortunately $249 for these kind of device segment lacks market appeal in my opinion.
What do you think about this product? Do you plan to buy one? Please share your thoughts through Google+ comments below.