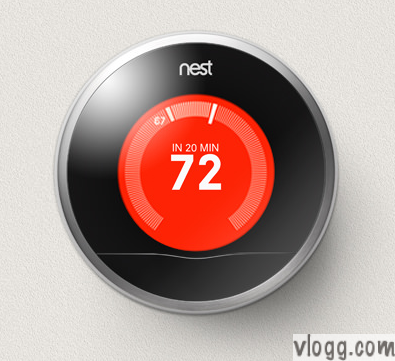 Google to Enter Smart Home Market With the Acquisition of Nest for $3.2 Billion?
Google to Enter Smart Home Market With the Acquisition of Nest for $3.2 Billion?
---
With Smart phones (Android) to Smart cars (Self driving cars), is Smart home the next on Google's product innovation list?

According to this press release, Google surprised the technology world today by entering into an agreement to buy Nest Labs for a whopping $3.2 billion in cash.
Nest Labs is the creators of successful Nest line of smart thermostats, smoke + carbon monoxide alarms, etc.. Although these products are quite expensive (mostly because not enough volume), please take a look at short videos below to know more about these cool products.
Google has always wanted to enter smart home products like the previous smart electric meter called Google PowerMeter, Unfortunately this project was retired (stating their efforts didn't scale as quickly as they would like) as of September 16, 2011. Since then looks like Google was just patient to find the right innovative partner to enter the smart home market.
With Nest's great product line, innovation, creativity and most of all its success in the market, Google might have thought this is the right time to jump in and partner with Nest's team and hence resulting in this acquisition deal.
Nest Learning Themostat Video
Nest Smoke / Carbon Monoxide Alarm Video
http://www.youtube.com/watch?v=QXp-LYBXwfo
This is wonderful news to consumers. With Google's backing and funding, it'll drive innovation further and soon these great products may become affordable (at reasonable prices) and therefore drive volume in usage.
Think about remote controlling your home lighting, thermostat, garage door, refrigerator, TV, etc from the convenience of your smart phone. That day is not too far.
Android changed the way we buy Smartphones today and can't wait to see the same happen again in Smart home products.
Way to go Google, Congrats!