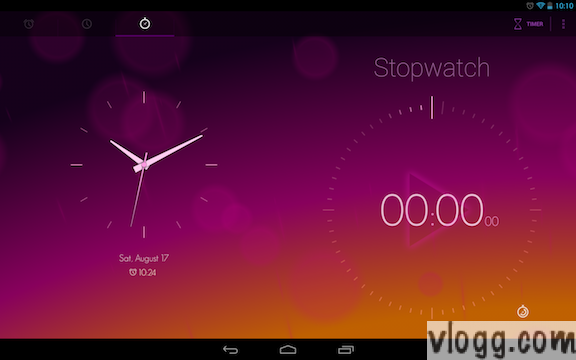 Google Buys Timely Alarm Clock Android App Company Bitspin and Makes App Free
Google Buys Timely Alarm Clock Android App Company Bitspin and Makes App Free
---
Timely is a beautiful Alarm Clock App for Android, featuring a stunning user experience and revolutionary cloud integration to backup and synchronize your alarms with multiple devices.
Basic functionality in this beautiful android app was always free but you have to make in-app purchases to enjoy advanced or premium features. This app has around 5 million installs according to google play store statistics.
Bitspin is the company behind this beautiful Timely Alarm Clock app with a small team of developers operating from Zurich, Switzerland.
To everyone's surprise, Google acquired Bitspin this week and made all the premium features of this app available for FREE. That is wonderful.
Here is the announcement from Bitspin page
We're thrilled to announce that Bitspin is joining Google, where we'll continue to do what we love: building great products that are delightful to use.

For new and existing users, Timely will continue to work as it always has. Thanks to everyone who has downloaded our app and provided feedback along the way; we truly appreciate all your support.

– The Bitspin Team
Timely Alarm Clock App Video
Updated Timely Alarm clock with premium features is now available for FREE on Google Play Store, Install and try it for yourself. You'll enjoy the awesomeness, guaranteed!
I installed and found all the premium features are now available for free, thanks to Google.
The sum of this acquisition is unknown since neither party has released it up until now.
Enjoy!