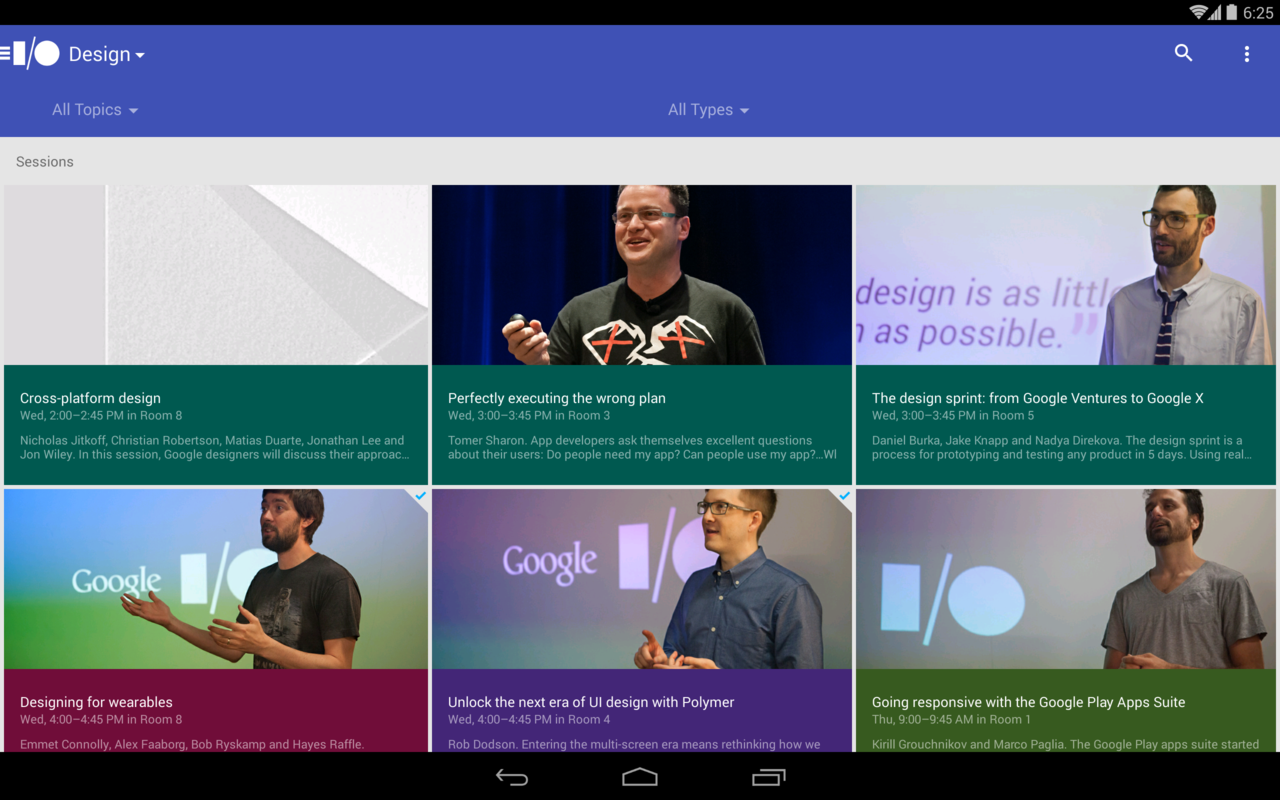 Google I/O 2014 Android App Released
Google I/O 2014 Android App Released
---
Google Developers team has just released the Google I/O 2014 Android app on the Play Store.
Google I/O 2014 Android App Features
(According to the play store…)
The official Google I/O 2014 app was built to be your co-pilot to navigate the conference, whether you're attending in-person or remotely.
Explore the conference agenda, with details on themes, topics, speakers and partners.
Add events to a personalized schedule
Get reminders before events in "My schedule" start and once they're over, to provide feedback
Watch the Keynote and sessions live stream
Sync your schedule between all of your devices and the I/O website
Guide yourself using the vector-based conference map
Follow public social I/O related conversations on Google+
See I/O content from previous years in the Video Library
Use the Widget to check your upcoming events directly from your home screen
Exclusive for In person attendees:
Take advantage of facilitated pre-event WiFi configuration
This app is optimized for phones and tablets of all shapes and sizes. Source code for the app will be available soon.
So, If you are going to this year's I/O 2014, this app is a must in-order to best plan and use your time efficiently at this popular Google's developer conference.
Google I/O 2014 App is immediately available on Play store, Install from here.
There is no word yet about the iOS Google I/O 2014 app, we'll update as soon as we know about it.
The source code for the I/O 2014 Android app is not yet released. We'll share details once it is made available.