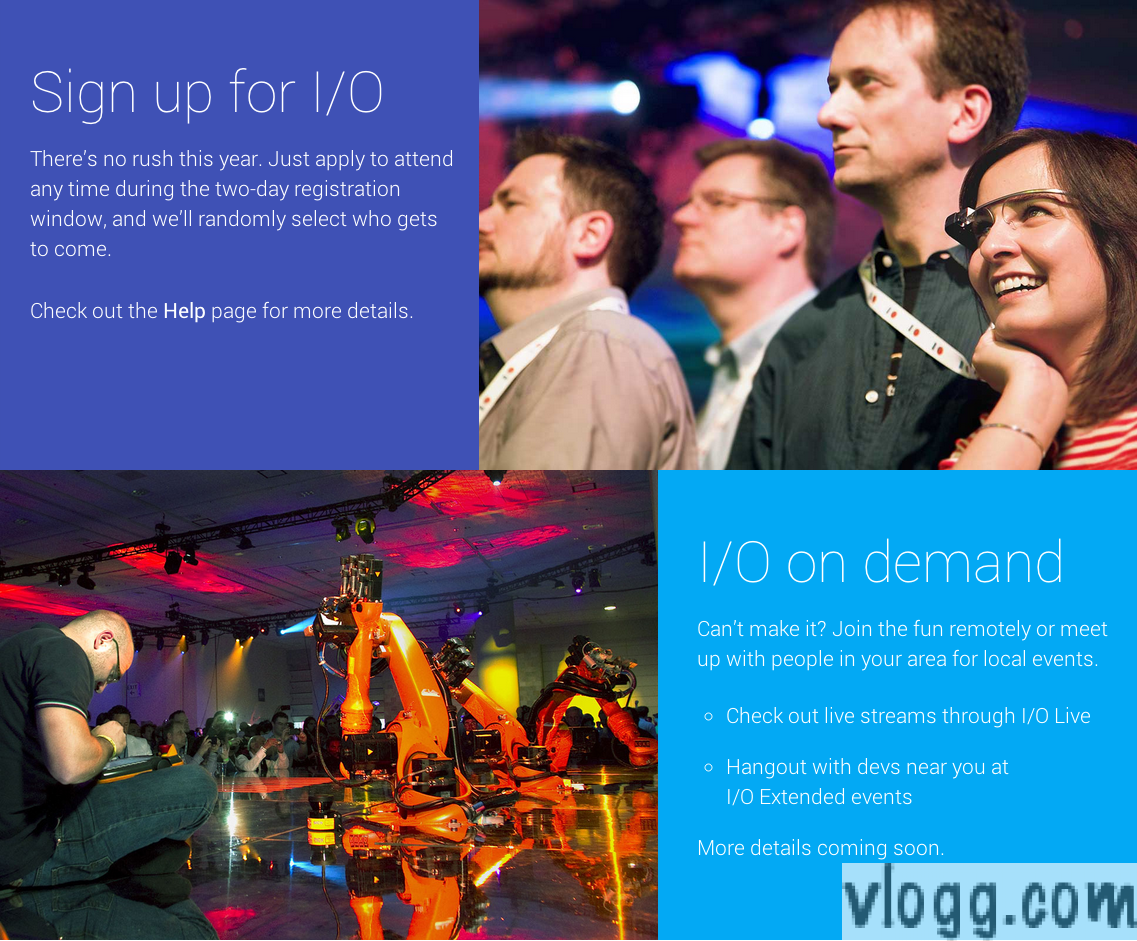 Google I/O 2014 Dates Announced: This Time Everyone Gets a Fair Chance Through Random Selection
Google I/O 2014 Dates Announced: This Time Everyone Gets a Fair Chance Through Random Selection
---
Google has just announced the event and registration dates for its popular upcoming Google I/O 2014 developer conferences.
If you have tried to get a ticket to any of the previous Google I/O conferences you might already how hard and frustrating it is get one. Registration to this popular developer conference has plagued with technical glitches, website slowdown, inaccessible and many other issues. If you skim pass through all these challenges there is still a slim chance of getting a Google I/O ticket.
But this is all in the past. Now there is good news for those who are planning for I/O 2014 . Google has done the smartest thing ever in its Google I/O registration saga. This time it is going to be totally different. No need to get up 5:00 in the morning and try to register with multiple devices to get a chance for the ticket.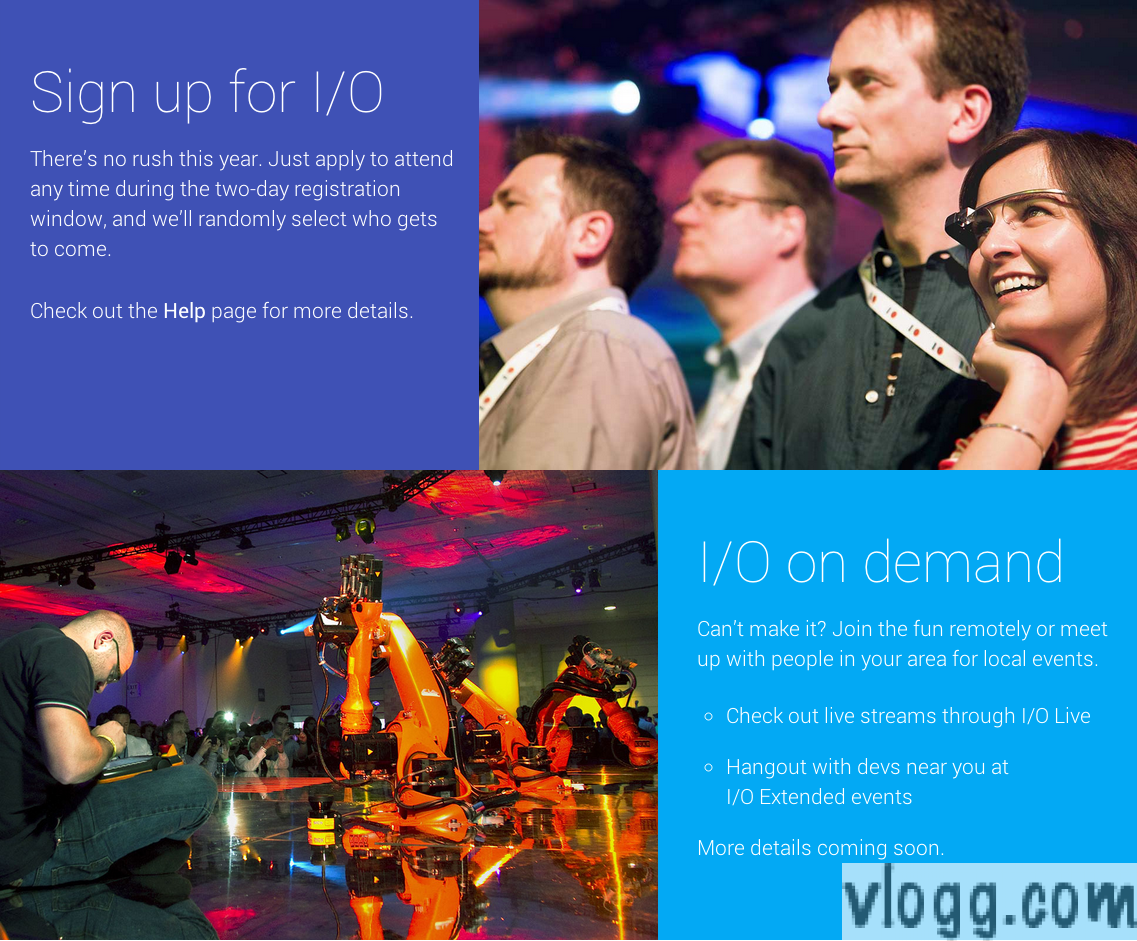 This time it is going to be similar to that of a lottery system. Google opens the registration page for I/O for up to 3 days i.e 8th April 2014 @ 5:00 am PDT to 10th April 2014 5:00 pm PDT. You can register anytime during this open window and when the window closes Google will randomly select among the applied registrants and notify through email with confirmations.
Google I/O 2014 Conference dates
June 25th 2014 and June 26th 2014 (Just 2 days this year)
Location is Moscone West Convention Center in San Francisco, USA as usual.
Can't make it to the conference? No problem. As usual Google Live Streams most of the key events as well as provide recorded videos for most of the sessions in a day or two.
Given the popularity of this developer conference this is one of the best solution at least for now that gives everyone a fair chance vs the chaos experienced over the I/O registrations in the previous years.
More details about the conference is available here (don't forget to scroll down the page) and Q&A is here.
Some Tips for Registration
You must have a Google+ account to register
You must have a Google Wallet account to purchase
Google I/O tickets cannot be transferred and must be used by original applicant
Ticket holder can request refund until 1st June 2014
General Admission ticket is $900
Student/Academic ticket is $300
Given the popular of this conference a fair way of selection was long due. Hope this new method of random selection gives more people a fair chance and makes the registration process a lot easier.
What do you think about this selection method? Are you planning to register and goto Google I/O 2014? Please share your thoughts and comments through Google+ comments below.