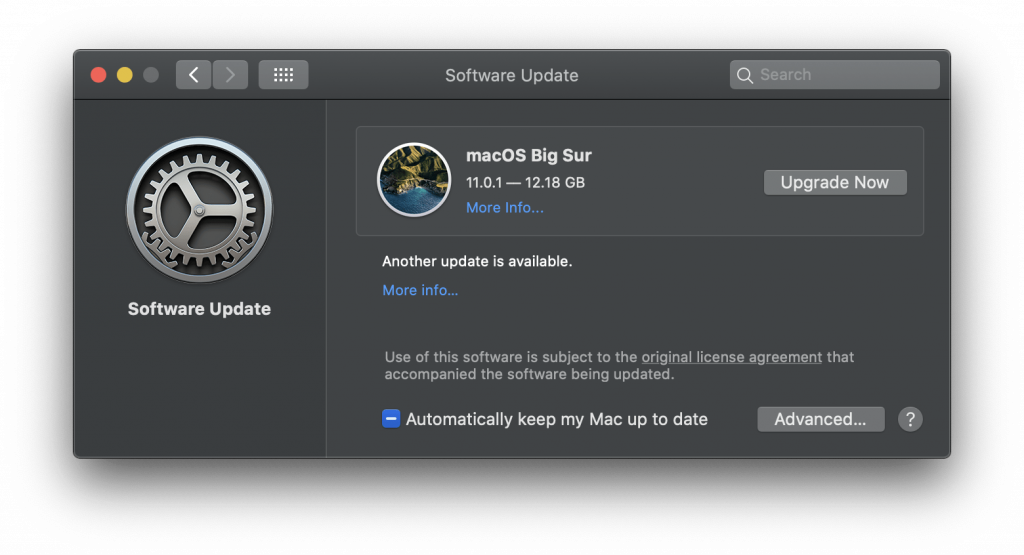 macOS Big Sur 11.0.1 Upgrade Released & Available for Download
macOS Big Sur 11.0.1 Upgrade Released & Available for Download
---
As announced a few days ago during the One More Thing event, Apple today released the final version of macOS Big Sur 11.0.1 to the general public.
The download and upgrade are free however the size is almost 12.18 GB and since most of the developers may download and upgrade today, expect slowness in download speed.
While we kicked off the upgrade process, it is showing an expected time of 22 hours as of this writing. Based on network speed, location, and server load it may change from time to time.
Are you planning to upgrade today?
Update #1: After an hour, it started downloading faster and now shows only 1 hour remaining. It's moving fast.
Update #2: It slowed down again, downloaded 5.24 GB so far, and shows About 3 hours remaining.
Update #3: It stopped download at 5.4 GB and retrying showed macOS Installation failed error message
Update #4: After fixing the macOS Big Sur Installation failed issue, downloaded and installed successfully