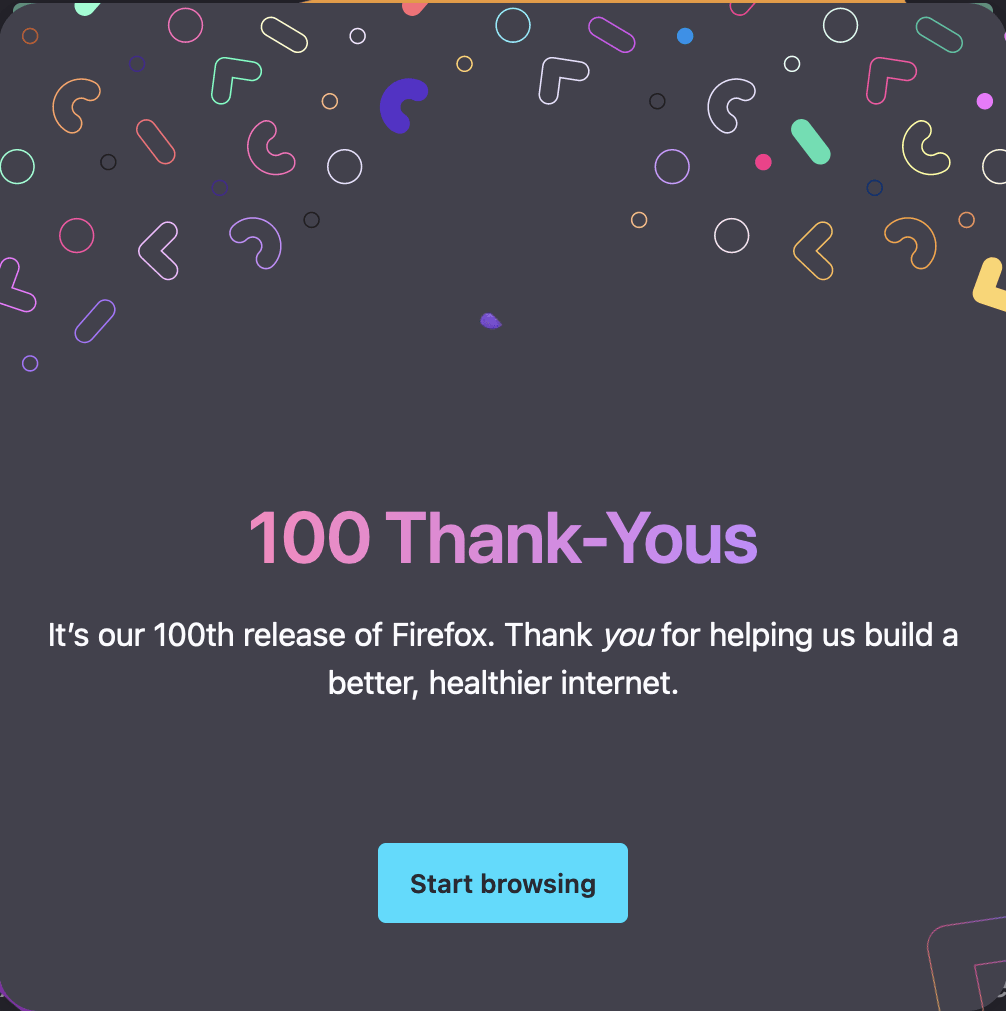 Happy 100th Release of Mozilla Firefox!
Happy 100th Release of Mozilla Firefox!
---
Leading and second most popular browser Mozilla Firefox celebrates its 100 release of the browser software.
Firefox celebrated the 100th release using a welcome banner (refer image below) that says the following:
100 Thank-Yous

It's our 100th release of Firefox. Thank you for helping us build a better, healthier internet.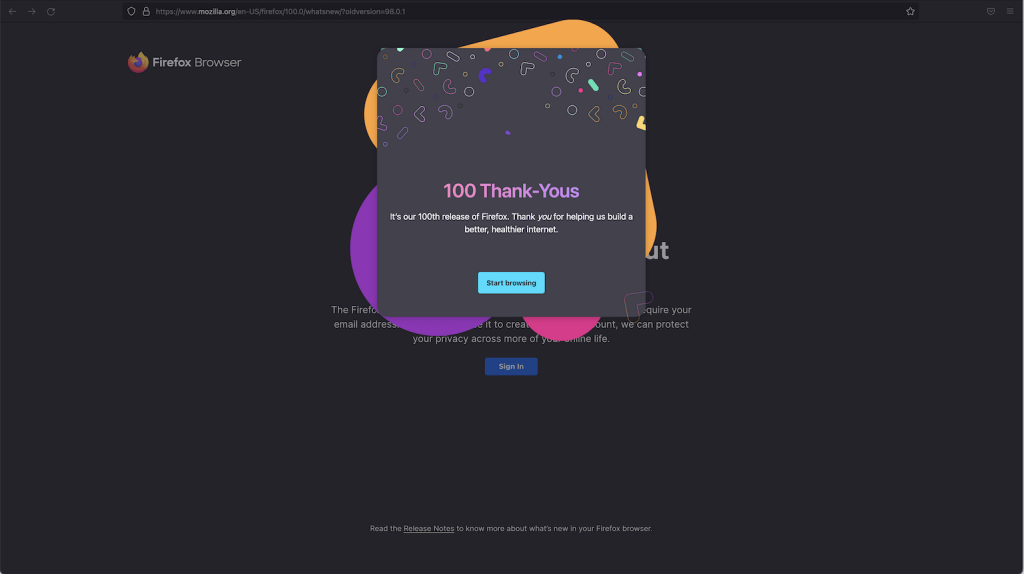 If you haven't updated to the latest release, all you need to close and reopen Firefox, and it'll automatically download and update to the latest 100th release.
Let's support a great browser like Firefox and help us navigate the web without the worry of selling our data.
Happy 100th release, Firefox, and wish you more centennial releases in the future!
Do you use Firefox for browsing? Share your thoughts below.