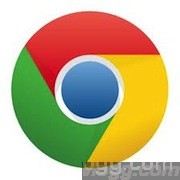 Google Chrome Is No.1 Web Browser World Wide With 43% of Global Market Share as of July 2013 Statistics
Google Chrome Is No.1 Web Browser World Wide With 43% of Global Market Share as of July 2013 Statistics
---
Google launched its now popular Chrome Web browser to the world in December 2008. Since then it has posted steady growth to become the No.1 most popular global web browser and gain market share around the world.
Chrome was launched with few key principles in mind: Speed, Simplicity and Security. Google has so far delivered on its key promises and seems like (according to statistics) majority of web users has accepted it as their main day-to-day browser.
What End Users expect in a web browser is simple: When you type a website URL (minimal address bar),  you want the page to load fast (performance),  feel secure (warn about spyware, malicious site, etc) and browse through the site with ease with minimal UI distractions (minimal controls and efficient use of screen real estate) and Google Chrome delivers it.
And top of that, Chrome is available on all devices: Desktop, Mobile, Tablet, Google TV, Chromecast. One browser that remembers your bookmarks, settings, accounts and seamlessly works across all your favorite devices.
Chrome Market Share 2013 Chart (World Wide)
World wide Chrome now holds 43.12% of market share as of July 2013 followed by Internet Explorer 24.53%, Firefox 20.09%, Safari 8.59%, Opera 1.1% respectively.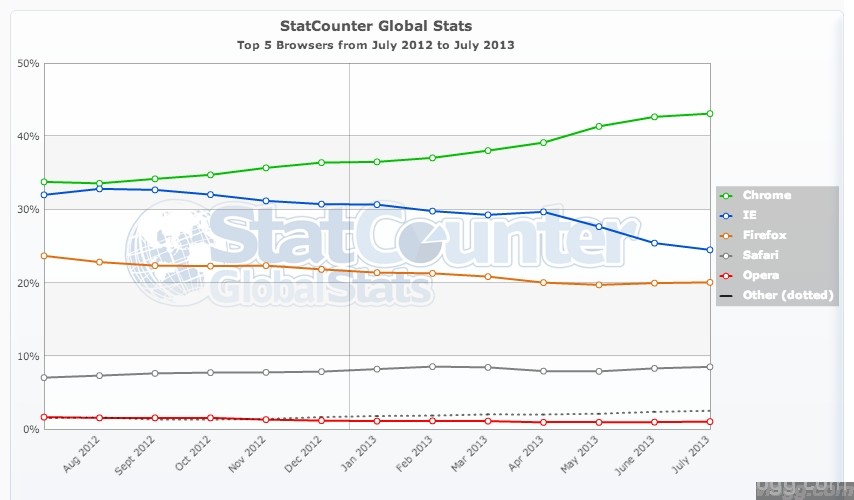 Chrome Market Share 2013 Chart (United States)
In United States, Chrome holds 34.89% of market share followed by Internet Explorer 30.3%, Firefox 17.14%, Safari 14.67%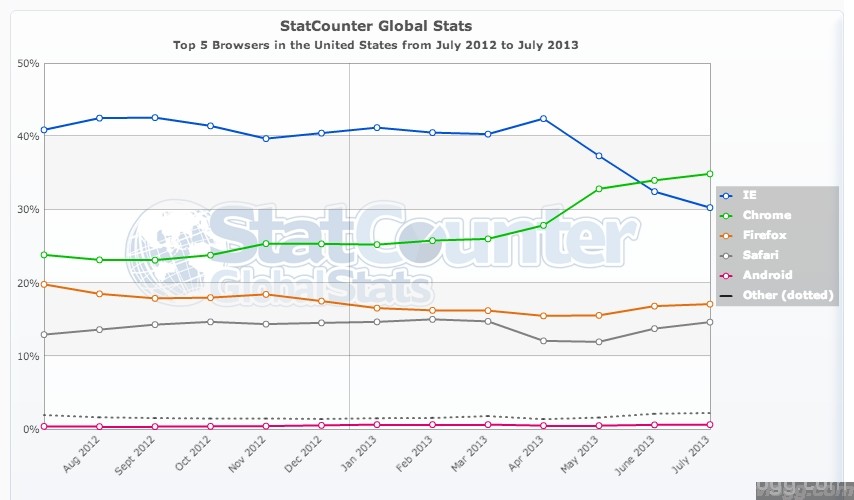 Over the last 12 months period, Firefox maintained a steady market share while Google Chrome posted a steady growth at the expense of Internet Explorer's decline.
When it comes to Web, Google is the King and there is no doubt it will continue its dominance over months and years to come.
Success of Chrome proves an interesting point: Respect your users and put their requirements as the top priority and success will follow.