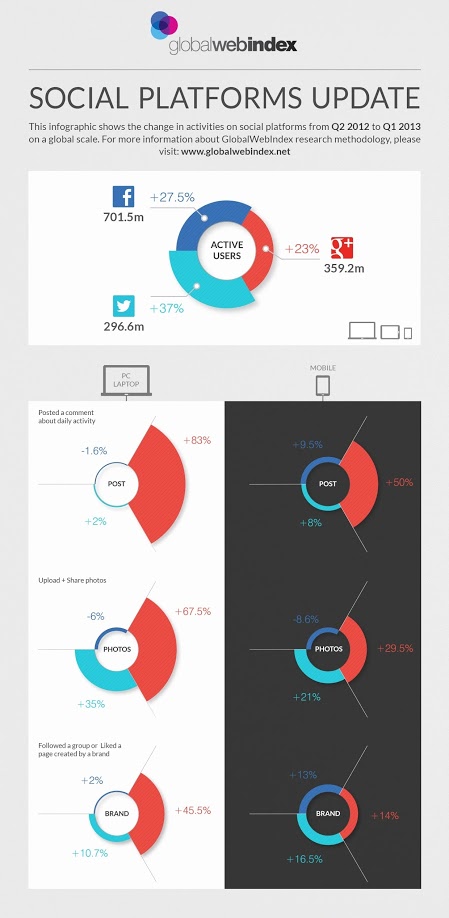 Google+ Has 359 Million Active Users as of Q1 2013 (Infographic)
Google+ Has 359 Million Active Users as of Q1 2013 (Infographic)
---
Google+ now has 359 million+ active users and continues the lead to be the second largest and most active social network according to this new report released by GlobalWebIndex (an online research firm).
GlobalWebIndex is a London-based online research firm that collects data by self completion online surveys. Recently they released a social platforms update report and infographic that highlights how users engage with top 3 social networks: Facebook, Google+ and Twitter in the order of total and active users respectively.
According to this report, Google+'s active user base has grown from 330 million active users to 359 million active users since the last report in January 2013.
Social networks infographic for Q1 of 2013
This is an unofficial report from an independent social network research provider and it's been a while since Google has announced its official Google+ statistics (Our expectations are that it may be announced during their next quarterly earnings report in a week). We'll share official report as soon as it becomes available.

Overall this report is exciting to see that more users are engaging in Google+ than ever before and Google+ is continuing its march towards becoming the king of social networks.

Have thoughts and feedback about this report? Please share through comments below.