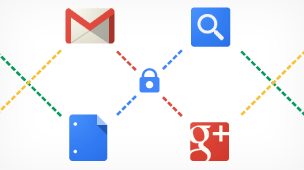 Google Unified Privacy Policy Changes Poll / Survey!
Google Unified Privacy Policy Changes Poll / Survey!
---
Google recently announced the launch of one single, shorter and easier to read Privacy policy spanning across 60+ google products and services.
This change will replace multiple privacy policy and terms & conditions across most of google's products and services with a simple one that we might be able to easily understand.
You can read details about Google's policies and principles here http://www.google.com/intl/en/policies/
Latest privacy policy for all Google products and services can be read here http://www.google.com/intl/en/policies/privacy/
Google+ privacy policy can be read here http://www.google.com/intl/en/+/policy/
Most of the time we hardly read any privacy policy or terms & conditions while signing up for any products or services online due to their size, presence of legal terms and lack of time. Our focus most of the time online is to just signup and start using the product/services. However there are privacy advocates out there who closely watch and raise questions about any changes or new policies.
Google in most of the cases is more explicit and open about their changes as well as great at providing tools to download our own data (data liberation) and move on. This openness gets them into trouble and this policy change is no exception.
One of the concern raised was data is shared across many of google's product to enhance and personalize functionality of that product. Personally we don't see what's the big deal here. If we use multiple products from a single company it is quite natural data is shared between them to provide a seamless experience.
For e.g., let's say you are hosting a event and inviting your friends or family to it. You could create a Event on Google Calendar and invite your friends by adding their email. They get the option to Accept the event and you get notified by email. Think for a second how hard it would be if you can't share data between gmail and google calendar? You have to do everything manually with total disconnection.
Another example could be manually adding your gmail friends to your circles in Google+.
If still concerned, one work around could be creating different google accounts for various products that you are concerned about.
Another concern raised that we read about was there is no opt-out feature. Technically there is no way to provide an opt-out feature. The reason is privacy policy / terms & conditions has to be product wise and could not be personalised.
We are not taking any side here. Just trying to share our view of the same. However we are pretty sure Google will listen to legitimate users feedback and make adjustments to their privacy policy. Let's watch and see how this ends, only time will tell.

Loading ...
Please submit this survey/poll as well as share your thoughts through comments below.