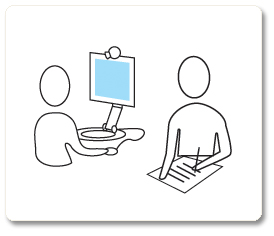 Google Is Looking for Volunteers to Its User Experience Studies
Google Is Looking for Volunteers to Its User Experience Studies
---
Are you a google fan or use one or more of their products everyday? Do you want to make a difference in Google+ and many other google products?
Then here is your chance to volunteer and join for google user experience studies. You must be at least 18 years older to participate in these studies.
They have 3 types of studies conducted at this time
Usability study at a google office
Remote study in front of your computer through internet
Field study where researches will visit you
Here is what they have to say about this program
Hey Google+ users, we're looking for volunteers to participate in user experience studies in person at one of our Google offices or remotely from wherever you are in the world. These studies help us improve our products, and those who participate in a study will receive a small token of our appreciation.
Google is accepting applications to signup as user experience volunteers.
Here is the user experience research faq to know more about it in question and answers fashion.
Registration is completely optional and you can opt out any time.
If you have already signed up and some information has changed, you can update using the update form.
If you are no longer interested you could opt out anytime.