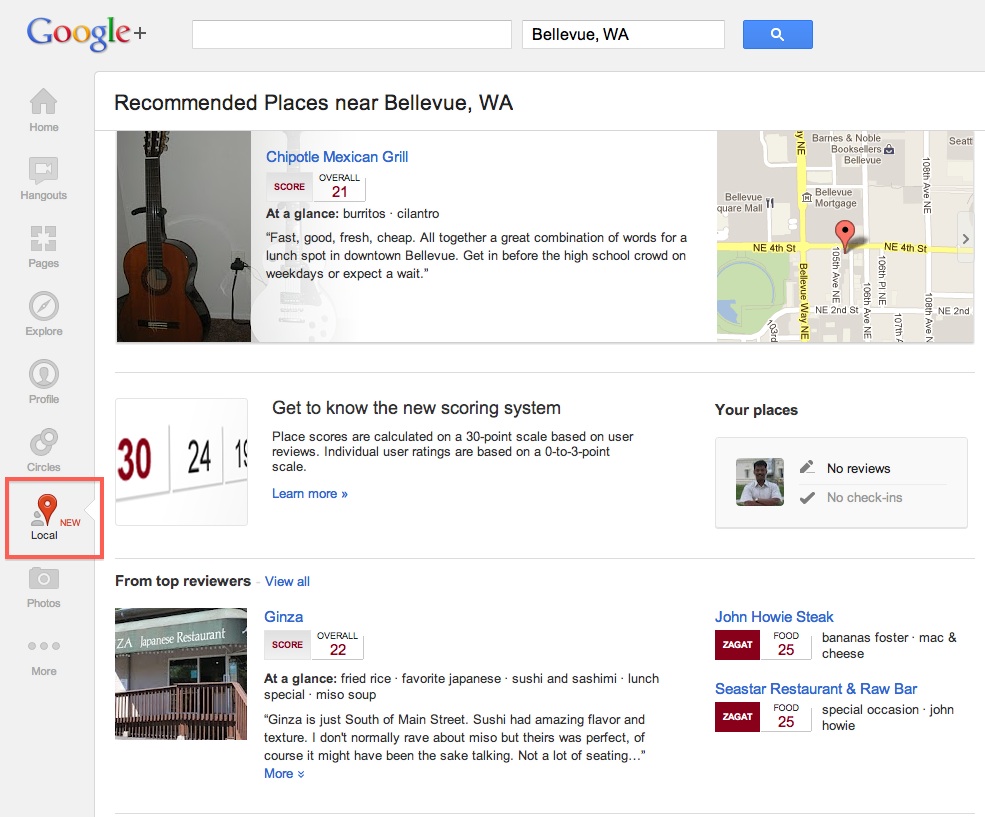 Google+ Local Released With Zagat Scores, Reviews and Recommendations
Google+ Local Released With Zagat Scores, Reviews and Recommendations
---
Last night +Vic Gundotra, VP Engineering of Google started a thread on google+ that he can't get sleep until (tomorrow) morning and raised everyone's expectations.
That gave a clue that something new is coming to G+ this morning. Everyone did throw their guesses and no one could guess it correctly 😉
To everyone's surprise Google+ local was released this morning. You should see a new Local navigation ribbon when this feature is rolled out for your google+ account (If it doesn't appear don't worry, it wont take too long).
Features
When friends, family or your circles review about a place and share, you'll find them appear in your stream (Great way to know new places or food)
Now find Zagat reviews and scores right within google+
Love a restaurant or a place? Just search for it on google+, write a recommendation and share with your circles (Let the friends know about this great place)
Google+ local intro video

Local is key when you look for a restaurant to eat or look for a service that you would like to use. This update brings local to google+ with the power of the social layer build around it. One would trust their friends or families recommendations / reviews more than that of an algorithm.
With the power of business pages and now the new local feature, it is great for businesses to connect and engage with their customers better than earlier.