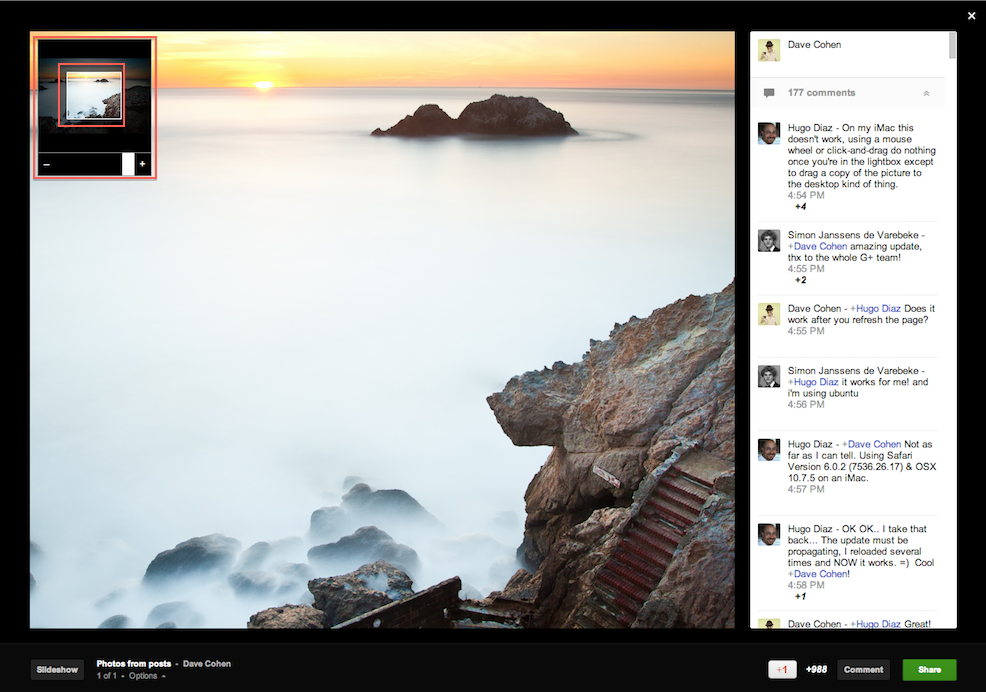 Google+ Lightbox Offers Pan and Zoom Feature on Desktops!
Google+ Lightbox Offers Pan and Zoom Feature on Desktops!
---
Google+ can easily brag about being a home to large number of leading photographers in the world. They are one of the popular and most active users on the network sharing stunning photos everyday.
They conduct regular photo walks and even have a unofficial google+ conference of their own. Google+ already offers a rich online photo editing tool (previously picnik) called creative kit and constantly makes improvements in photos and albums sections.
Today they rolled out couple more features in photos that allows to zoom and pan large pictures when opened on your desktop (via a browser).
To use the Zoom or Pan features, all you have to do is click on any large photo and view in lightbox view. Now use your mouse wheel to scroll up and down and enjoy the zoom in and out. Also look for a small window (refer image) that appears in the top left that you can use to pan to certain areas of the photo.
Although it is not perfect we are pretty sure this will mature over time and we think it is a good start in the right direction (by adding useful tools right within the lightbox view).
Enjoy!