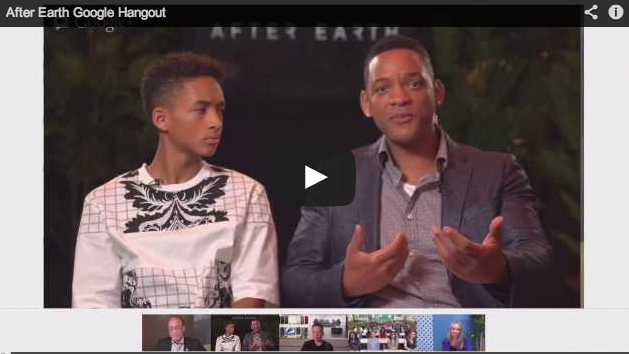 Will Smith and Jaden Smith in This After Earth Movie Google+ Hangout [Video]
Will Smith and Jaden Smith in This After Earth Movie Google+ Hangout [Video]
---
Will Smith and Jaden Smith star in this new movie After Earth which is scheduled to be released on 31st May 2013 to the world.
This movie is about A father and son, after a crash landing, explore a planet that was evacuated by humans due to catastrophic events.
Besides being an entertainment movie, this movie also try to educate the world about the environment, climate change and action we need to take for a sustainable future.
Today Will & Jaden Smith and many other guests participated in this hangout to discuss about the movie.
Will Smith & Jaden Smith After Earth Movie Hangout Video
Watch and enjoy the recorded video of this hangout.