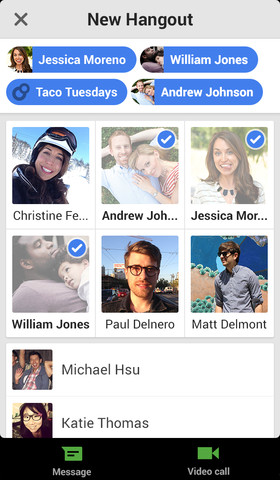 Google+ Hangouts Ios App Ver 1.1.1 Released in Appstore
Google+ Hangouts Ios App Ver 1.1.1 Released in Appstore
---
Google+ mobile team today released an all updated iOS hangouts app v1.1.1 with new features, bug fixes and improvements.
Google+ iOS Hangouts App new features/changes
Support for sending and clicking on links
Invite friends to Hangouts via SMS
In-app sounds when you receive a message
Improvements to badge count behavior
Addressed network connection bar weirdness
Bug fixes
Support for iOS 6.0
You can Install or Update the app right away from apple app store.
This release includes some of the most requested features and improvements, Enjoy!