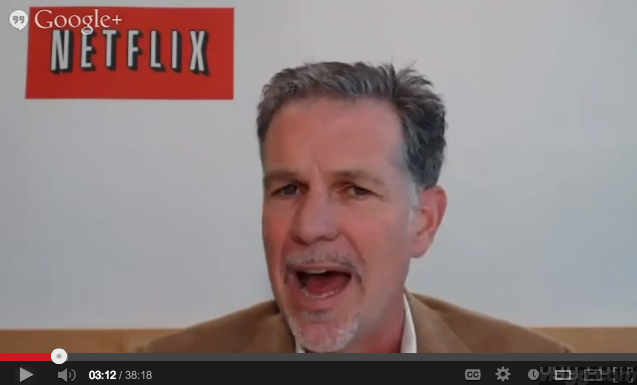 Netflix Uses Google+ Hangouts on Air for Q2 2013 Earnings Interview
Netflix Uses Google+ Hangouts on Air for Q2 2013 Earnings Interview
---
Netflix and most of the publicly traded companies release their earnings every quarter followed / preceded by an Earnings Interview conference call.
Today to everyone's surprise during the Q2 2013 earnings release, Netflix CEO Reed Hastings used the widely popular Google+ Hangouts on Air (HOA) for their Earnings Interview (for a better face to face communication) with its Investors and media.
Netflix Earnings Hangout Video
Google should have done something like this a long time ago or at least during their Q2 earnings release (recently on July 18th 2013).
Sorry Google, Netflix took that lead of using Hangouts on Air to connect (in real-time with face to face interaction) with their Investors and the media. Being a technology and a media company, this is a great idea by Netflix CEO to use the latest in communication and answering their investor questions.
Let's wait and see how other companies take advantage of this great communication feature of Google+.