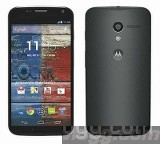 Moto X Phone Review Video: This Phone Is for Everyone Except Geeks
Moto X Phone Review Video: This Phone Is for Everyone Except Geeks
---
Motorola unveiled their much-anticipated Moto X phone 10 days ago and since then mixed reviews about this phone are keep coming. This video review about Moto X phone got our attention and we are sharing it here.
In this video, Marques Brownlee (a.k.a MKBHD) highlights and demonstrates each feature of this Moto X Phone. The message is clear: This phone is not about the geeky specifications but about the unique features that would help every average consumer and how this phone would help enhance their day-to-day life.
This phone has everything that it can serve as your digital personal assistant and make your life a lot easier. So far every other smartphone manufacturer tried to compete with the competition in terms of hardware specifications along with some software features and user experience.
With the Moto X phone, for the first time Google and Motorola has taken a totally different approach; Limit the hardware specifications but at the same time deliver what matters to the user's most i.e Longer battery life (24 hour battery life), Touchless control and voice activated use of  your phone, mix of hardware (GPU's) and software to support context sensitive sensors, ClearPixel camera & gesture (just shake the phone to take a picture) and customize your phone the way you want with over 2000 customizations so that you can call it uniquely yours.
Interaction with the  Moto X phone starts with a simple voice activated command called OK Google Now. This is the touchless voice activated command that would get most of your work done without even touching it. Amazing right? You can have your own Star Trek like computer for just under $200 dollars (of course with a contract. I would like to see a contract less nexus version of this device soon).
Motorola has a massive $500 million marketing budget for this phone. If they use that marketing budget wisely and explain (MKBHD has done a better job than Motorola so far) how this phone is different from rest of the phones, explain its unique features and tell the world how this phone would help in their day-to-day life, then this phone has everything to make it big (similar to the first iPhone launch).
Like MKBHD mentioned in the video they made some dumb mistakes by locking down one of is amazing feature i.e customization to one single carrier (AT&T for now), not having an unlocked contract less play store version of the phone, etc.
This phone will be available for purchase in the late August 2013 or the early September 2013 with all 5 carriers in the U.S (AT&T, Sprint, T-Mobile, US Cellular & Verizon). Like mentioned above, phone customization is exclusive to AT&T and not sure when it will end and available at other carriers (A big mistake by Motorola)
Overall verdict is: This phone is designed for everyone including the geeks if we all put the hardware specifications aside and look from a totally different perspective of what it might bring to our day-to-day life. For better specs there is always the Samsung Galaxy S4, HTC One or more phones coming soon.
Honestly in my personal opinion, I believe this is the way the future of smartphones should go i.e bring more and more features that would help every average consumer instead of competing in terms of specifications.
What do you think about this phone? Will you buy one? Please share your thoughts through Google+ Comments section below.
UPDATE: Although Wall Street Journal reported about the $500 million marketing budget, Mike Wallace of Motorola later refuted the claim by saying "We're not going to be outspending Apple or Samsung". Thanks to +Elli Fennell for bringing this to our notice.