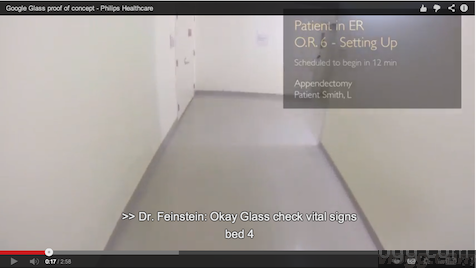 Quick Video About How Google Glass Could Help Medical Professionals
Quick Video About How Google Glass Could Help Medical Professionals
---
Philips and Accenture teamed up and created this proof of concept featuring Google Glass.
This video represents a proof of concept project to explore the potential of connecting Philips IntelliVue patient monitoring solutions with Google Glass technology. This could help Medical Professionals obtain live patient data and take action in real-time.
This may be the future of Health Care, Watch the video and decide for yourselves.
Source Mashable