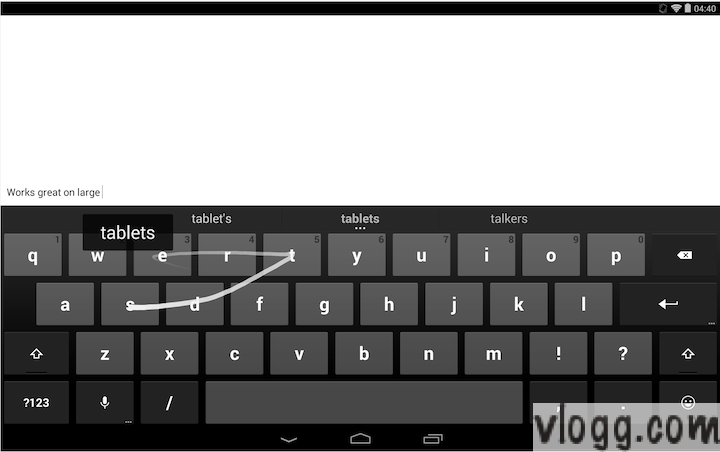 Google Android Keyboard App Update Released
Google Android Keyboard App Update Released
---
Google Android Keyboard update with support for multiple devices (phones and tablets) and other features (refer change log below) released today.
This keyboard app is free, fast and supports swipe method. Just move your finger across alphabets and the keyboard automatically starts to offer suggestions as well as types in the current active text field.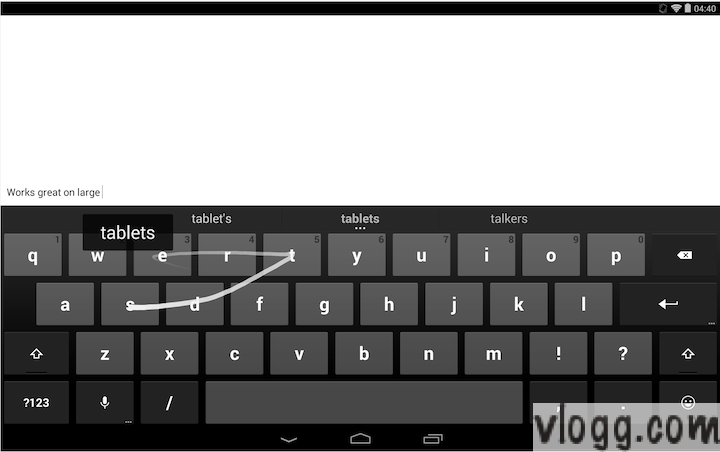 Install or Update from Play Store.
Google Keyboard Changelog (Play Store)
Rationalized punctuation across different sizes (4″,7″ and 10″)
Inserted emoji entry point & layouts (KitKat or later)
Simplified mini-keyboard on full stop long press (revised long-press menus)
De-blued press states
Added space-aware gesture typing (you will not have to lift your finger while gesture typing – just go through the space bar)
Most of the android devices comes with default keyboard supplied by the device manufacturer. So if you want to use this, just go to play store, Install and try it for yourself.