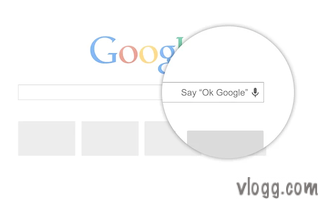 Chrome Gets Google Voice Search via Hotword (Beta) Extension
Chrome Gets Google Voice Search via Hotword (Beta) Extension
---
This is holiday season of the year and Google Chrome wants to ease your search by bringing voice activated search powered by this chrome extension called Voice Search Hotword beta.
There are times when we can't access or type on keyboard since our hands may need a wash. For example as explained in this Google+ post, you may be in the middle of stuffing a turkey for thanksgiving and you may want to find 'how many ounces are in one cup'. Normally you have to wash your hands, then search on google and then continue stuffing the turkey.
This new Voice Search Hotword beta Chrome Extension that was released by Google today simplifies it for you. Just talk through voice with your chrome browser by saying the infamous command 'Ok Google' followed by your question. This extension will do the rest.
The power of voice search that was only available in Google Glass, Android and Moto X phone is now available on your desktop / laptop or wherever chrome browser is available.
Watch the following video to know about this voice search extension.
Voice Search Hotword Chrome Extension Video
This extension is available on Google Chrome Web Store here. Once on that page, just Click on the +FREE blue button followed by Add button and start enjoying voice activated google search.
What do you think about this extension and the power of voice search on your desktop/laptop? Try it out and share your thoughts through Google+ comments below.