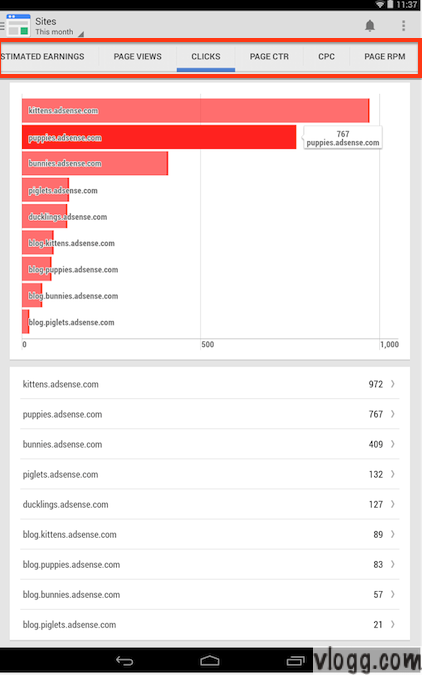 Google Adsense Mobile App v2.0 Released With New Features
Google Adsense Mobile App v2.0 Released With New Features
---
Google today released v2.0 of their official Adsense Mobile App for Android with ton of new metrics, gorgeous charts, new reports and improved user experience.
Official Adsense Mobile App v2.0 Features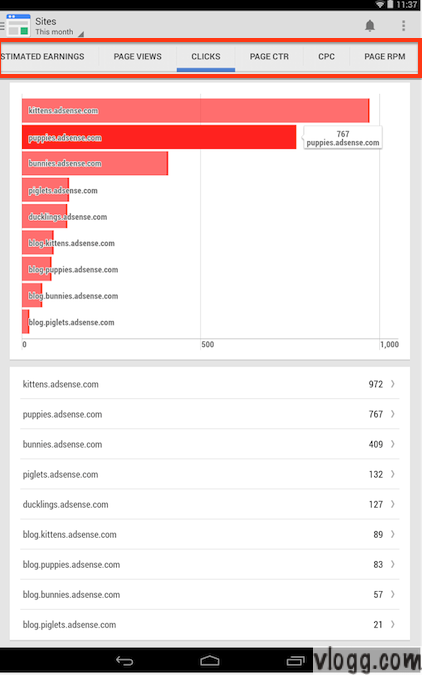 Adsense v2.0 changleog
– More metrics: page views, clicks, CPC, CTR, RPM
– Detailed charts for different metrics, dimensions and time periods
– Additional reports: countries, products and platforms
– Improved user interface and layouts
This Mobile App is Free and available for Install or Update from Google Play Store. This update is so significant that features appearing in this mobile app are easily exceeding features available on adsense web app.
 Adsense didn't have an official mobile app for quite some time. But since the initial release of the app (a month ago), this app has come a long way and getting new features frequently. This is great news for adsense publishers and site owners who rely on mobile to get realtime updates about their site earnings.
Are you an Adsense publisher? What do you think about these powerful features on this Android mobile app? Share your thoughts below.