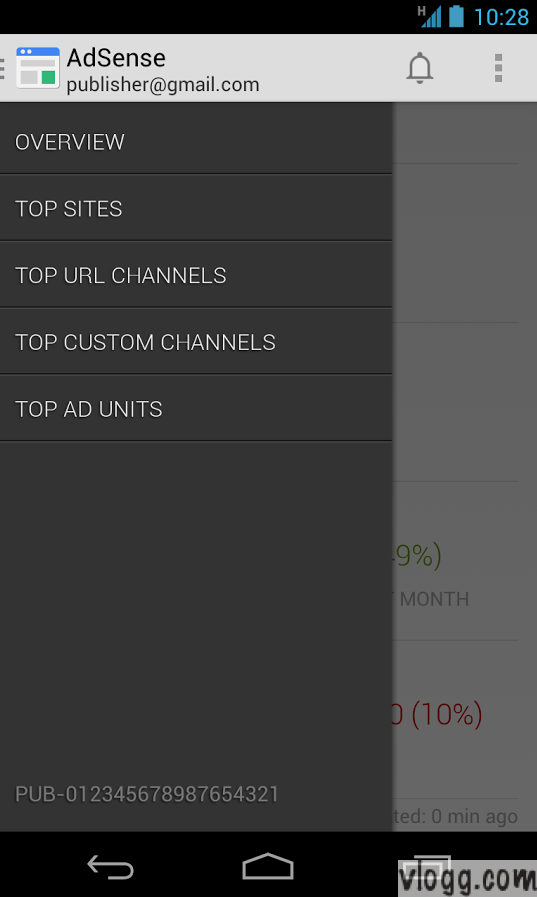 Official Google Adsense Android App to Watch Your Earnings
Official Google Adsense Android App to Watch Your Earnings
---
Are you a site owner and use Google Adsense to monetize your traffic? Then watching your earnings frequently is key to be a successful publisher.
Keeping a close eye on the ads and the earnings help to fine tune categories that work best for your site audience.
Until a while ago there didn't exist any official adsense android app and we were stuck with 3rd party apps that were either buggy or break all the time when google makes changes (due to use of unofficial api's).
The good news is now we have a Free Official Google Adsense Android App and the current release reads as v1.2.1 after going through almost 3 version improvements.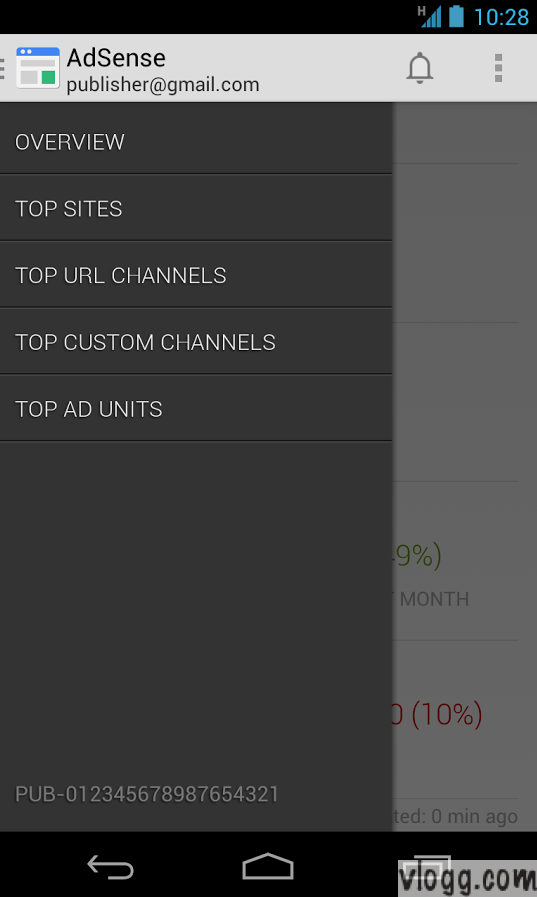 Although this app doesn't have all the functionalities of the web, it is a pretty good start. The best part is, it is fast, stable and authenticates with a Google Account.
It provides aggregated earnings for today to all the way up to lifetime earnings, Top Sites, Top URL Channels, To Custom Channels and Top Ad Units. That should help while we are on the go with a smart phone.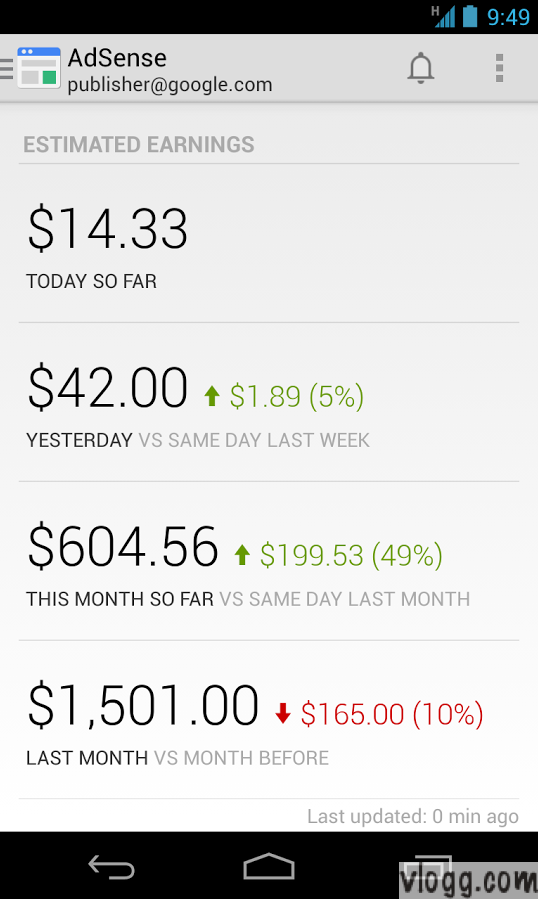 So, If you are an Adsense Publisher this is a must have while you are on the move with your mobile phone.
Install or Update the App from Google Playstore.
Adsense App Changelog (from Playstore)
v1.2.1
– Crash fixes on some Samsung devices (Samsung Galaxy Tab 2 10.1, Note 10.1)
v1.2
– Resizable widget showing the estimated earnings overview
– AdSense reporting timezone – the figures in the app will now respect your timezone setting, and match the Home tab on the AdSense website
– Lifetime earnings support in all the reports
– Translations to 24 languages
– The notifications counter fix
v1.1
– Fixed compatibility issues with some of the devices
– Enabled in more countries
Some key points to note
This app is only available for Android Versions 4.0 and above. So, if your smart phone is not using the latest version of android you may be out of luck
Admob revenue is not yet available in this app
YouTube revenue is not yet available in this app
Check it out and Share your thoughts about this Official Adsense Android App through Google+ comments below.