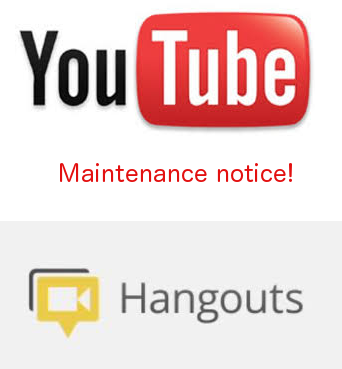 YouTube and Google+ Hangout on Air Maintenance Downtime Notice
YouTube and Google+ Hangout on Air Maintenance Downtime Notice
---
Hangouts on Air (HOA) and YouTube will undergo a scheduled maintenance next week for 2 hours, so please try to avoid scheduling hangouts during this time.
Next week i.e Monday January 13th 2014 between 7pm – 9pm PST is undergoing a scheduled maintenance and you may experience issues during that time period.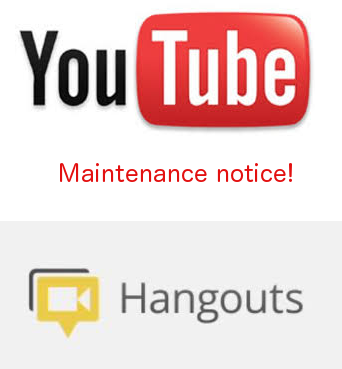 Features affected during this maintenance
You may not be able to initiate or end an Hangouts on Air broadcasts
You may not be able to comment in Hangouts
You may not be able to subscribe to channels
Hangouts on Air video recording may take longer than usual
YouTube and Hangouts team advises to plan your Hangouts on Air schedule around this time period to avoid complication or interruptions. It is always better to be informed.
Thanks to +Dori Storbeck, Community Manager at Google for this heads up.