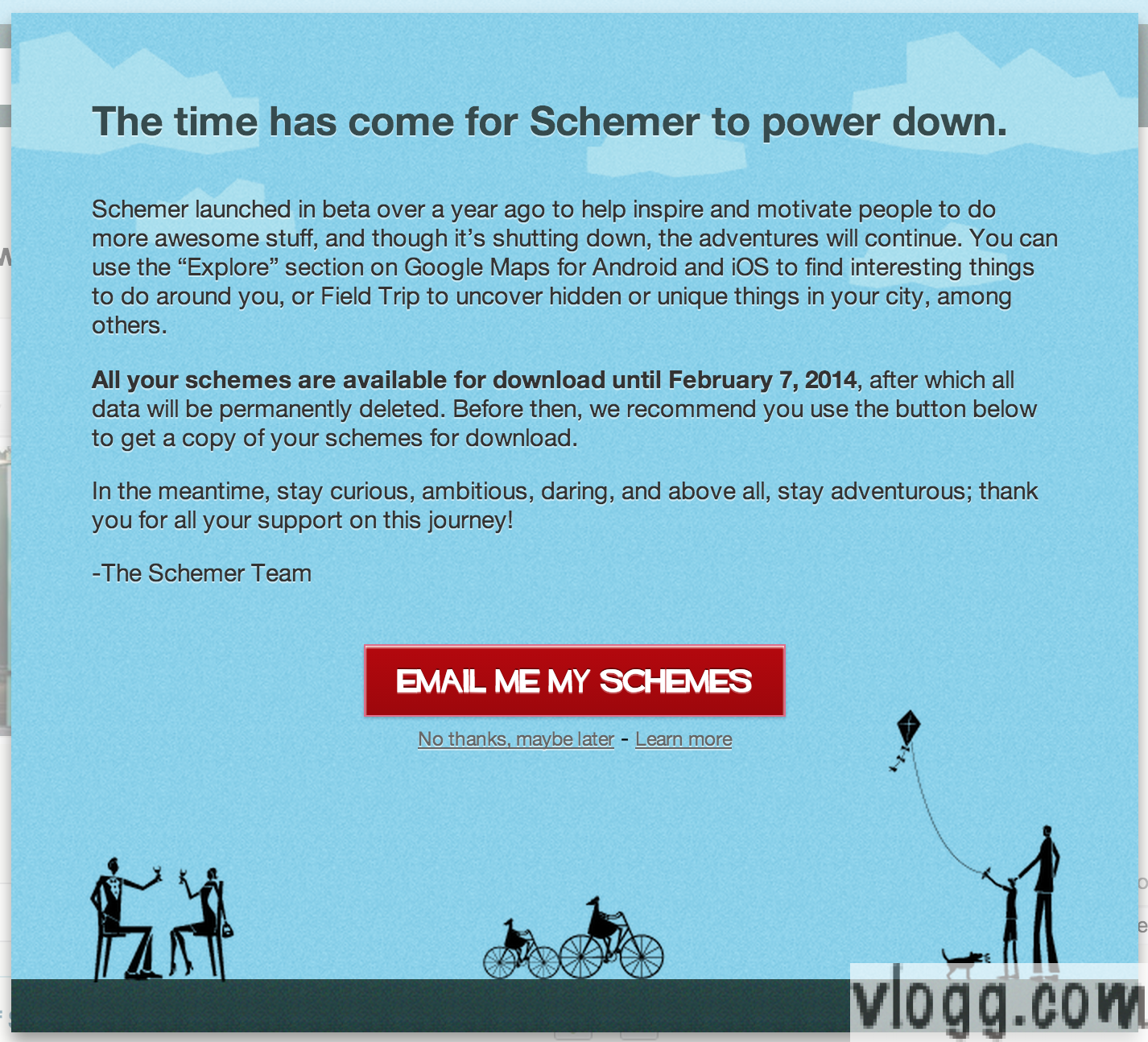 Google Schemer Beta to Shutdown in February 2014!
Google Schemer Beta to Shutdown in February 2014!
---
Spring cleaning has come earlier for this Google's beta product called Schemer – The beginning of everything worth doing.
This was a beta product from Google that inspire and motivate people by posting "I want to do it" or "I have done it" schemes that rallied their friends and others behind stuff they want to do it.
For e.g "I want to go to Google I/O 2014" or "I want to buy a HTC One Android phone", etc., and post it as a scheme,  your followers on schemers will see this and if they are planning to the same then you'll see "I want to do it" count will go up. Once the task is completed everybody will mark the scheme as "I have done it". You may share tips and comments that'll help achieving those schemes.
This may not be a big deal at the surface but when you use it you'll see the real value in it. This is a great idea to bring like-minded people together and stay connected and most of all motivated & get things done.
A while ago, Schemer was integrated with Google+ that allows your circles to know and participate in your schemes.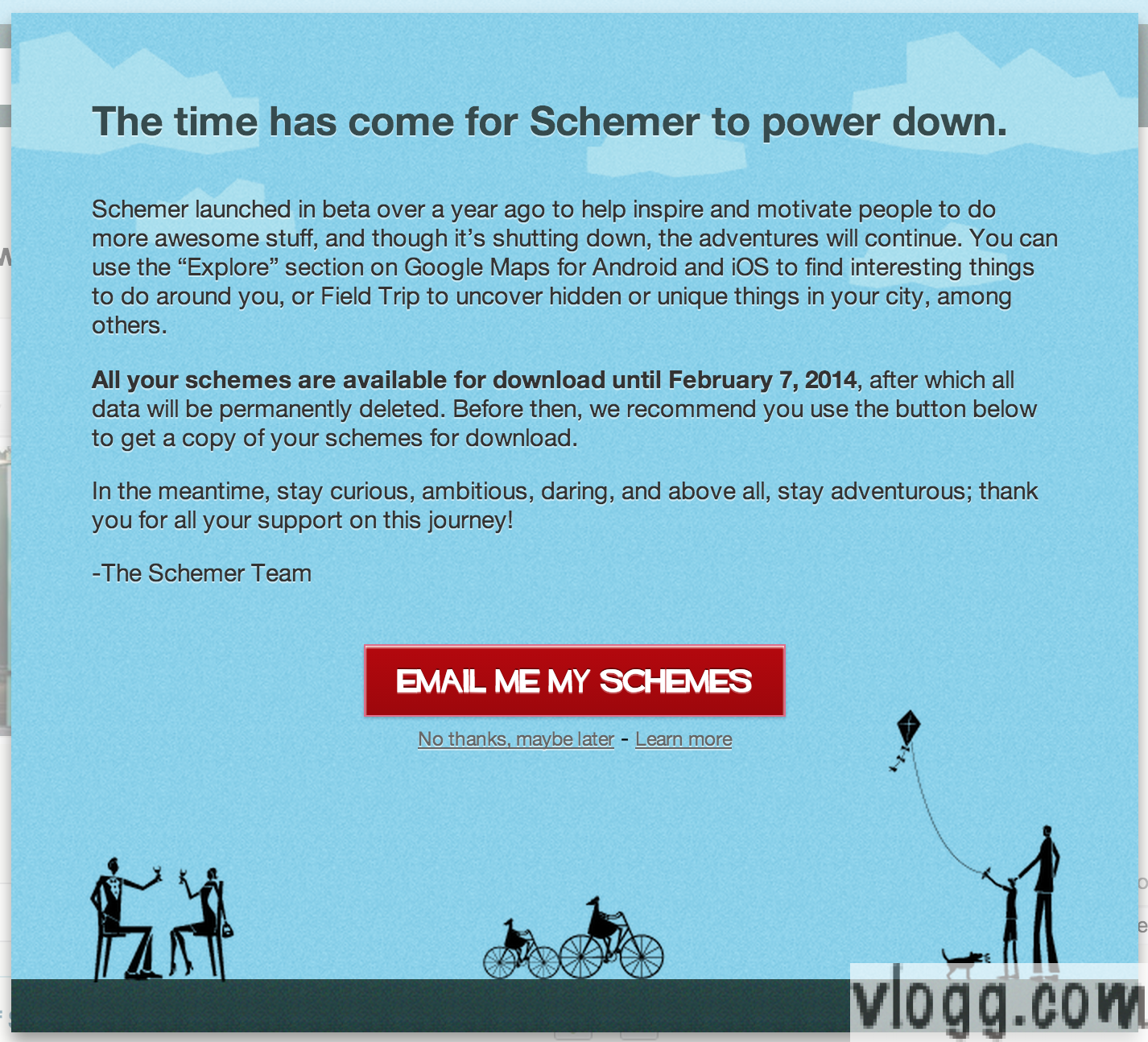 It is unfortunate that this product didn't get enough attention among the public and you know what happens if it doesn't meet google scale requirements. Their metrics and expectations are very high and unfortunately this product didn't meet its goal and the time has come to its shutdown. Official power down date is announced as February 7th 2014 and all data will be deleted permanently after that.
Although it is really hard to let this product go, the good news is we can download all our data created on schemer. This is the true openness of the web where, when you don't like a cloud product or the event of shutting down, you should download the data that you own. Google has delivered on that promise.
So, if you care about your schemer data, please take a moment to go to schemer.com and you'll be prompted with a dialog "The time has come for Schemer to power down." (refer image above) and click on the EMAIL ME MY SCHEMES and you'll receive your data in a day or two. This is available only until February 7th 2014, so you have to hurry up. We highly recommend to email your schemer schemes (download data) to your email so that one day you'll be able to use it.
What do you think about this Schemer.com Shutdown? Please share your thoughts through Google+ comments below.