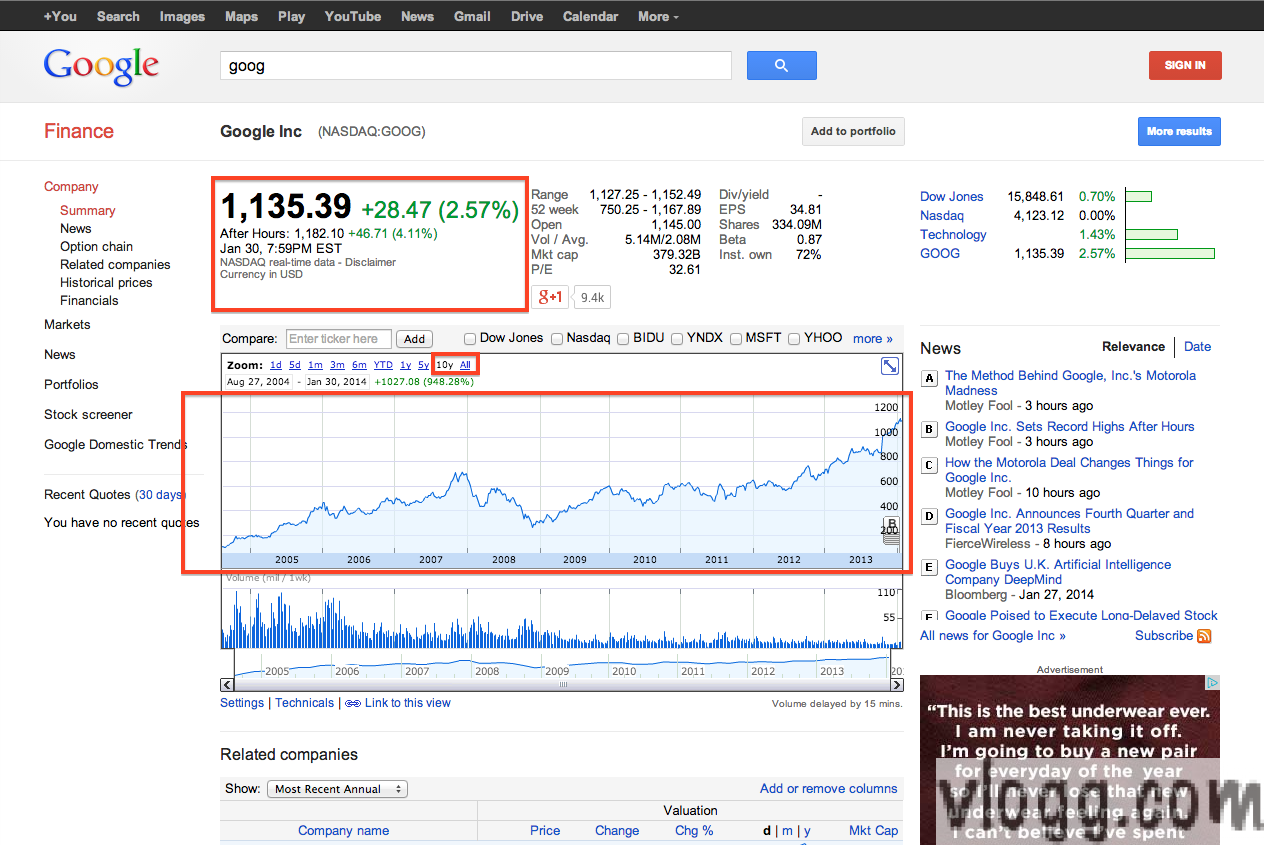 Google Stock GOOG Hits All Time High of $1182 After 2013 Q4 Earnings!
Google Stock GOOG Hits All Time High of $1182 After 2013 Q4 Earnings!
---
Google today released its Fourth Quarter Q4 Fiscal Year 2013 financial results and its stock GOOG has hit an all time high in today's after hours trading.
At last check GOOG was trading at $1,182.10 i.e 4.11% higher when after hours trading was closed. At this after market price, Google's market capital stands at a whopping $394 billions approximately.
This is the highest GOOG stock has ever hit since the company went public in August 2004. Refer to the following 10 years of Google finance image chart to see the performance of this stock.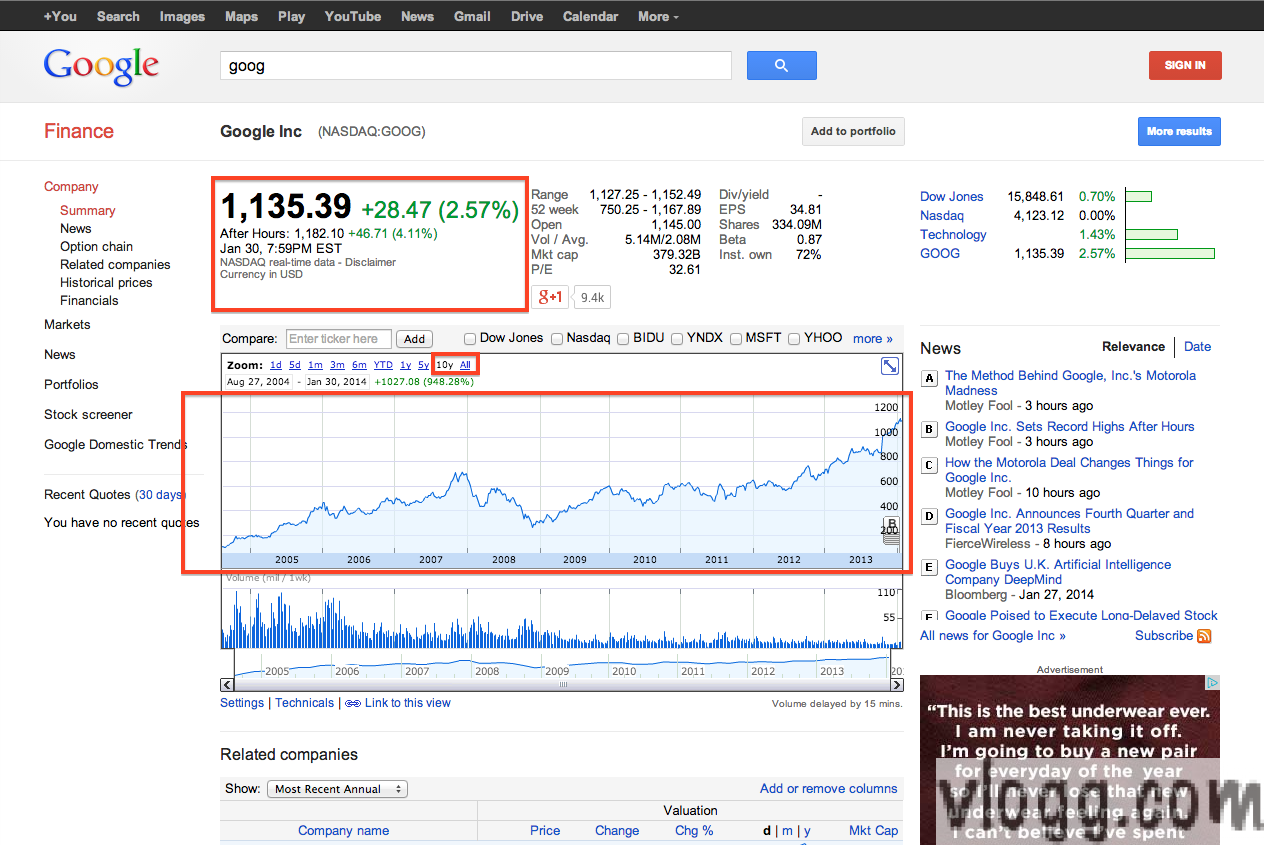 Quick GOOG Q4 2013 Financial Summary
Consolidated revenue of $16.86 billion in Q4, 2013 (17% compared to Q4 2012)
Earning Per Share (EPS) was $12.01 compared to $12.20 that analysts expected
Paid clicks on Ads jumped 31% while CPC declined 11%
Board approves split of the Google's stock i.e issuance of Class C shares
Class C shares to be issued as dividend with record date March 27, 2014 and payment date of April 2, 2014. (i.e Stock split date is 2nd April 2014)
Motorola (recently sold to Lenovo) posted loss of $384 million in Q4 2014
Detailed Q4 2013 financial report is available here on Google Investors page.
What do you think of GOOG stock? Do you think it will continue this streak? Please share your thoughts through Google+ comments below.