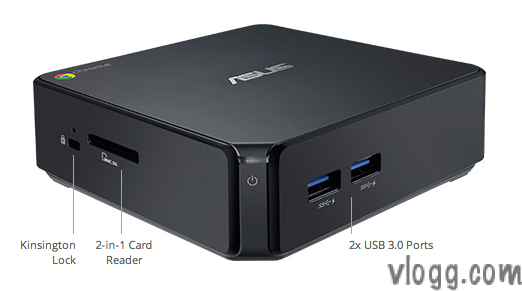 ASUS Chromebox Powered by Google Chrome OS for $179 and Releasing in March 2014
ASUS Chromebox Powered by Google Chrome OS for $179 and Releasing in March 2014
---
ASUS has just announced about the upcoming release of this smallest, lightest, affordable and incredibly powerful device called Chromebox in March 2014.
What is Chromebox?
You might have already own one or at-least come across this product called Google Chromebooks. It is an affordable, cloud based laptop computer that is powered by Google Chrome OS and helps do get your job done through the Chrome browser interface. For eg. browsing, email, productivity using Google docs, social networking, etc..
Google calls it "Built for everyday use and perfect for sharing with others." Google play store has a collection of chromebooks from various OEM's like Acer, Samsung & HP. Chromebooks are now growing popular with proof of recently Amazon ranking it as #1 under notebooks category. Chromebooks are now around 21% of the overall notebooks market share.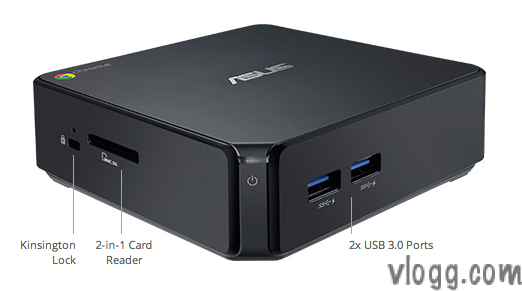 With Chromebooks success, now ASUS is taking this to a whole new level. Since Chromebooks are another form of laptops they have a limited screen real estate i.e they are designed for portability. Now let's say you have a larger monitor and want to hook up your chromebooks, it is going to be a hassle . With the arrival of ASUS Chromebox it is all going to change. Just get this Chromebox alone and use it with your favorite and large monitors with HDMI support (You may upgrade to a Core i3 model and get upto 4K resolution).
All this awesomeness comes for an affordable $179 and with the proven performance, security track record of Chrome OS. Checkout this asus page for additional details.
ASUS Chromebox Specifications
Smallest / Lightest
4th Generation Intel Processors
16 GB internal storage
802.11 b/g/n dual-band wireless
HDMI & Display port with dual display support
Upto 4K playback
4 USB 3.0 ports (5 Gbit/s speed)
Gigabit Ethernet port
2-in-1 card reader
Microphone/Headphone jack
Quick boot in few seconds
100 GB free Google Drive Space
Chrome OS
Are you planning to get a desktop computer? Then you may want to put off your decision a bit and give this incredibly affordable, safe and powerful Chromebox a try before making your final decision.
Even if you decide not to use the cloud Google Drive Storage, this Chromebox comes with 4 USB 3.0 ports (which support up to 5 Giga bits/second) you could just plug-in any external or portable hard drive and extend your storage.
We believe Chromebox (when available) provides a great value at an amazing price and still helps to get your day-to-day stuff done safely and securely. We'll update as soon as we find ASUS Chromebox goes on sale next month.
What do you think about Chromebox? Are you going to buy one? Please share your valuable thoughts through comments below.