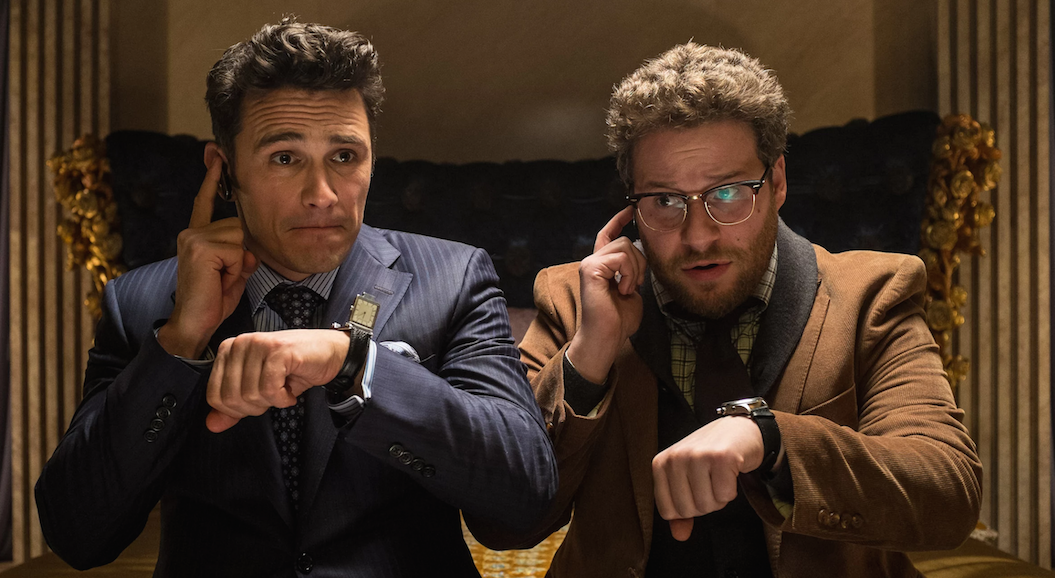 'The Interview' Movie Released on Google Play & YouTube
'The Interview' Movie Released on Google Play & YouTube
---
Sony Picture's much hyped movie 'The Interview' is now officially released and available for Buying or Renting on Google Play Store.
Story according to the Play Store
In the action-comedy The Interview, Dave Skylark (James Franco) and his producer Aaron Rapoport (Seth Rogen) run the popular celebrity tabloid TV show 'Skylark Tonight.' When they discover that North Korean leader Kim Jong-un is a fan of the show, they land an interview with him in an attempt to legitimize themselves as journalists. As Dave and Aaron prepare to travel to Pyongyang, their plans change when the CIA recruits them, perhaps the most unlikely candidates, to 'take out' Kim Jong-un
Buy ($14.99) or Rent ($5.99) 'The Interview' movie on Google Play Store.
'The Interview' Movie Video (Trailer)
By now with the hacking of the Sony Pictures Network and the following media coverage pretty much everyone was aware of this movie. Then later Sony announced they're going to cancel the scheduled release of the movie. Even the President of United States (during last week's press conference) mentioned not releasing the movie is a mistake.
Now the movie is finally released online and Sony has chosen to release this on the Web's No.1 video platform i.e YouTube (Yes movies purchased through Play Store are streamed through YouTube service and available under https://www.youtube.com/purchases link in YouTube).
With threats of releasing this movie in theaters, Is this the dawn of a new era of releasing movie online? Watching a new movie at the comfort of your home and at an affordable price is going to drive the revenue up by volume.
With not much marketing needed for this movie, Is Sony going to capitalize on the free mass marketing received so far? Share your thoughts through comments below.