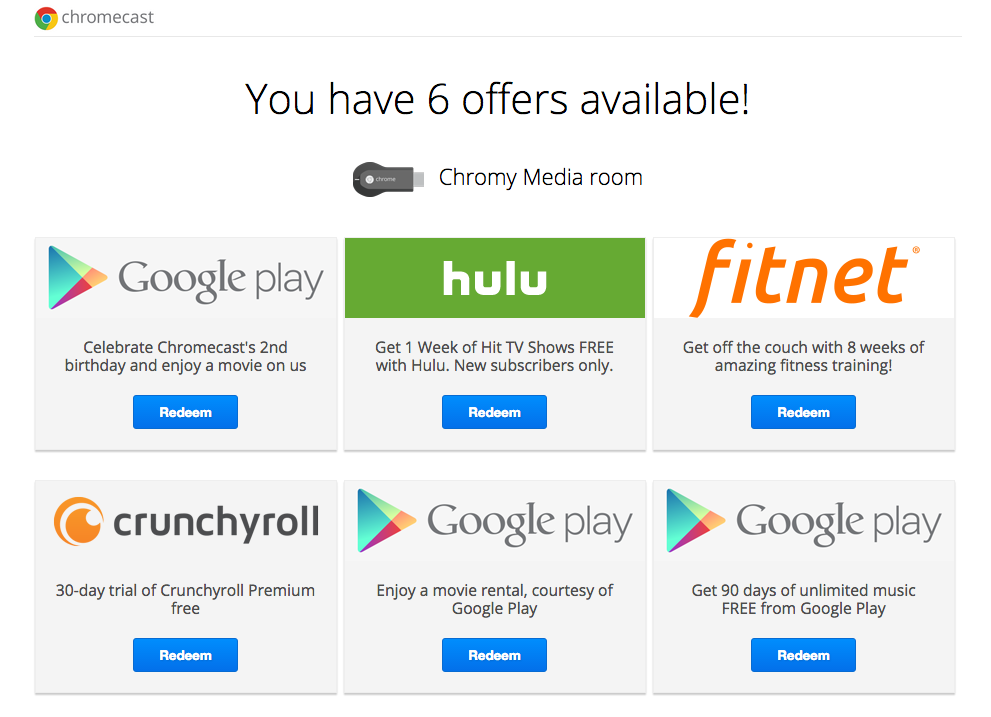 Chromecast Birthday: Get Free Movie Rental on Google Play
Chromecast Birthday: Get Free Movie Rental on Google Play
---
Its been successful 2 years since the launch of popular Google Chromecast product and Google celebrates the 2nd birthday with a free movie rental as a gift.
Millions and millions of Chromecast devices were sold over the last 2 years. During the last Google I/O 2015, Google announced they sold over 17 million+ chromecasts and users have cumulatively hit the cast button for over 1.5 billion+ times. Being a new market segment never explored before, Google deserves kudos for achieving such a remarkable milestone. Moreover this enabled smartness to any TV and made it very affordable.
Here is the good news. To celebrate the 2nd Chromecast birthday, Google is offering ONE FREE Movie Rental from Google Playstore, All you have to do is visit the Chromecast offers page and redeem.
You can reach offers page by visiting http://chromecast.com/offers
This offer is redeemable until 12/31/2015. So even if you're not a chromecast customer and anticipating to buy one in the next few months you should be able to redeem this offer.
Have you redeemed it? Share your thoughts below.