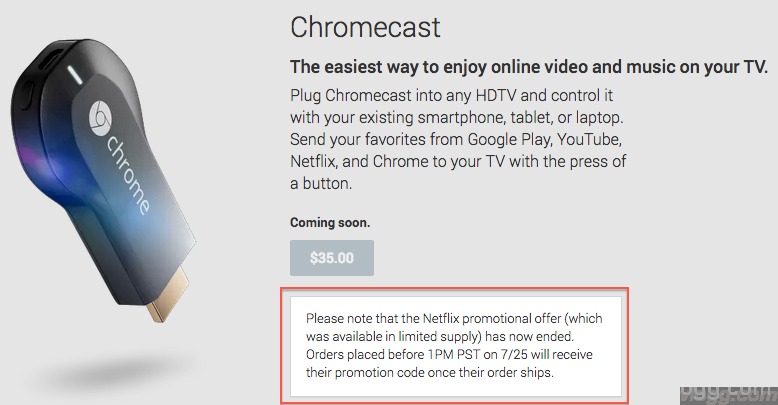 Google Chromecast Netflix 3 Months Promotional Offer Has Ended
Google Chromecast Netflix 3 Months Promotional Offer Has Ended
---
When Google released their popular Chromecast device two days ago they also announced it comes with a FREE 3 Months Netflix Promotional Offer redeemed via a coupon code.
The device was already priced so cheap for just $35 dollars and with the free netflix offer, the device was almost free. For those who ordered till yesterday seems to be lucky.
Google announced this Netflix promotional offer has now ended with orders placed before 1PM PST time on 07/25 (yesterday), it's a bummer for those waited!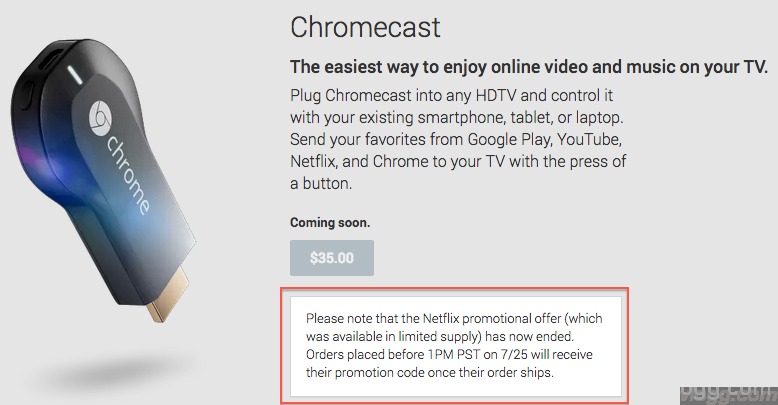 If you remember, they have mentioned earlier that this was a limited supply promotion and therefore it can't last long.
Here is the announcement according to play store page
Please note that the Netflix promotional offer (which was available in limited supply) has now ended. Orders placed before 1PM PST on 7/25 will receive their promotion code once their order ships.