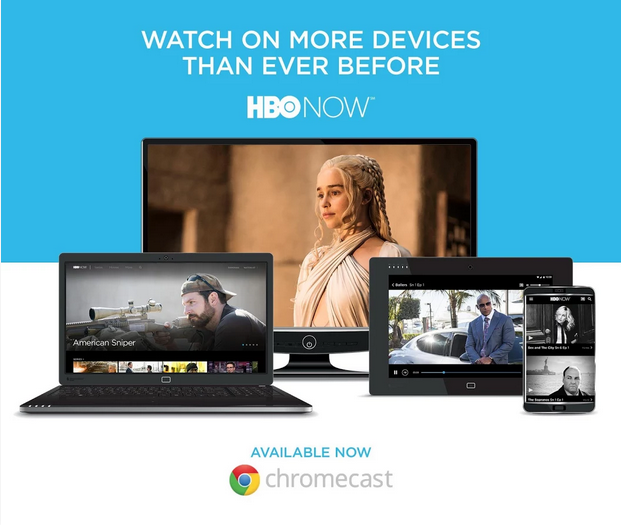 HBO NOW Supports Chromecast on Android
HBO NOW Supports Chromecast on Android
---
Are you a fan of HBO and want to cut your cable? With the addition of HBO NOW Chromecast support it is getting easier than ever.
HBO NOW is an online streaming service by HBO that lets you to subscribe and enjoy great HD programming on your favorite desktop, mobile or tablet devices (without the need for having HBO via your TV provider). One important thing that was missing until now was the Chromecast support.
The wait is over, HBO NOW earlier announced the release of Chromecast support coming to Android smartphones in July 2015  but with some few days delay it has finally arrived in August 2015. Now you can enjoy your favorite shows in HBO on your large screen HDTV's via Chromecast even without a TV or Cable subscription.
Chromecast support, integrated with Google Play Subscription and a FREE 30 days trial made it a no brainer to give it a try. When I tried, with some minor casting delays initially, it was very easy to cast my favorite HBO TV series on my TV. It was really a breeze and now I'm enjoying my two favorite shows "VEEP" and "Silicon Valley" in all my devices at my own convenience.
Give it a shot, it is really worth it. Share your own experience and thoughts below.