iOS 16.0.2 for iPhone and Other Apple Devices Released!
iOS 16.0.2 for iPhone and Other Apple Devices Released!
---
Apple has released iOS 16.0.2 update with fix for the most widely reported camera issue that causes blurry photos while using TikTok/Instagram and other 3rd party apps. It also addresses the copy and paste permission prompt that annoys most users while copy and pasting text. More details below.
The size of the update is around 259.9 MB for iPhone and readily available for download.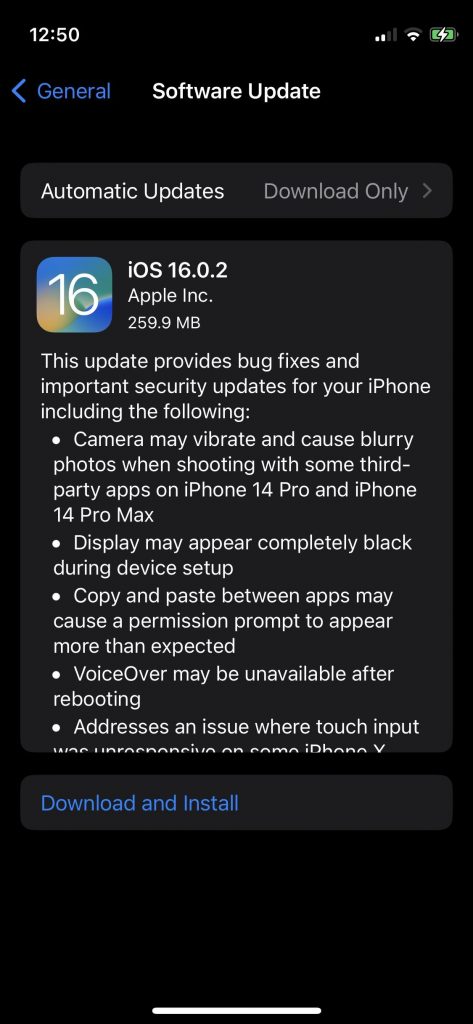 iOS 16.0.2 Changes
Camera may vibrate and cause blurry photos when shooting with some third-party apps on iPhone 14 Pro and iPhone 14 Pro Max
Display may appear completely black during device setup
Copy and paste between apps may cause a permission prompt to appear more than expected
VoiceOver may be unavailable after rebooting
Addresses an issue where touch input was unresponsive on some iPhone X, iPhone XR, and iPhone 11 displays after being serviced
We upgraded our iPhone to the latest iOS 16.0.2 version and so far it is smooth and found no issues.
Let us know your experience of upgrading of iOS 16.0.2 through comments below.